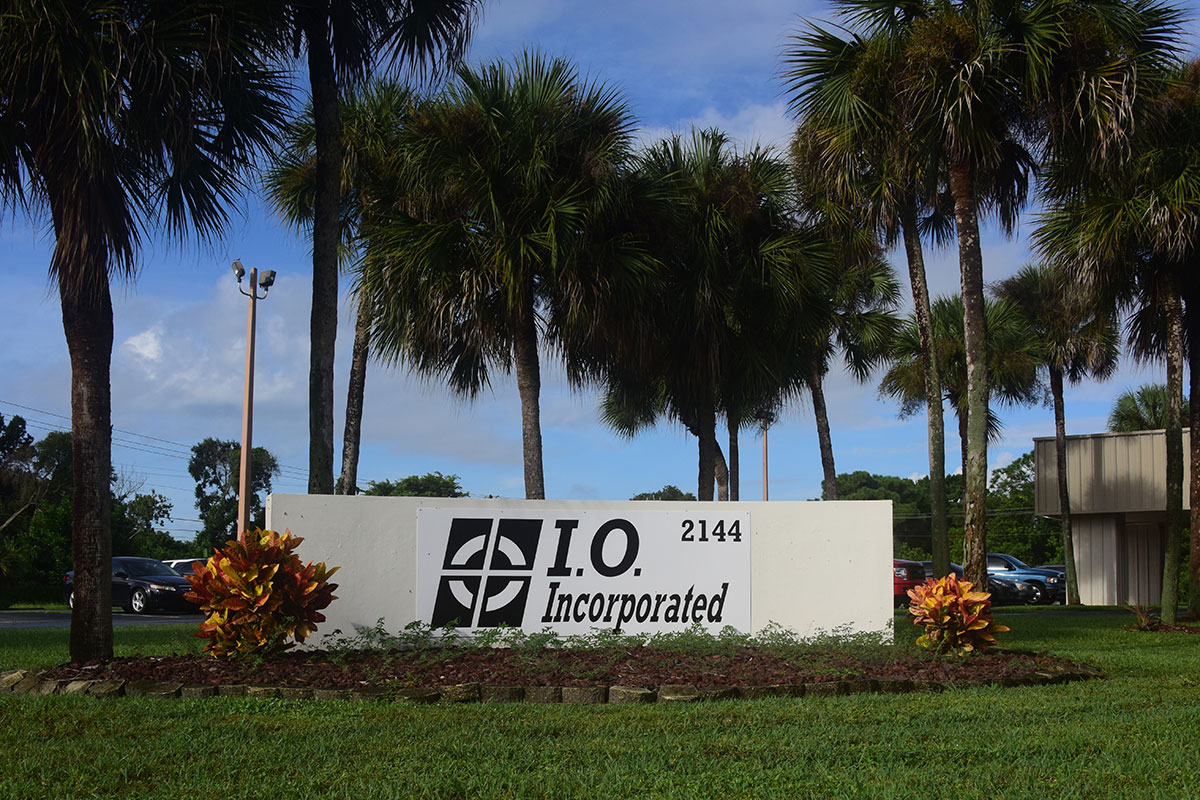 I recently had the pleasure of attending a factory tour and product demo for Inter Ordnance (IO), located in Palm Bay, Florida. If you haven't heard of Inter Ordnance, or IO Inc., they manufacture various models of AK-47s, AR-15s, a couple variations of 1911s and are working on more. Many of their AR/AK variations are 100% American made, with some having a combination of domestic and imported parts (mostly imported furniture) . . .
History
Inter Ordnance has been around for a while and has something of tattered past. You can dig up what you want, but I'm going to focus on the new and what I've seen thus far. They started out as a military surplus importer and then began importing and manufacturing their own firearms.
IO recently moved to new location in Florida after being based in North Carolina. As stated by their owners, Uli Wiegand and Ramzi Kheireddine, while they were in the Carolinas, they had personnel and quality control problems among various other issues. With their move to Florida, they are hoping for a fresh start, totally revamping their processes for quality control, tapping into the aerospace industry for highly skilled employees, and creating a call center for product support.
In their new location, the machining, building and testing of all of their products has been streamlined and is tracked using modern software. Every gun is inspected by a QC professional (who is tagged on the firearm). Then, before they leave the factory, the owners take a second look to make sure everything looks and works as it should.
So they seem to be really working to improve their products, their image, and to make sure every customer gets a great product as well as a great ownership experience. One thing I can tell is that the owners and staff are very passionate about their business and are really pushing to do the best they can and provide the best experience they can.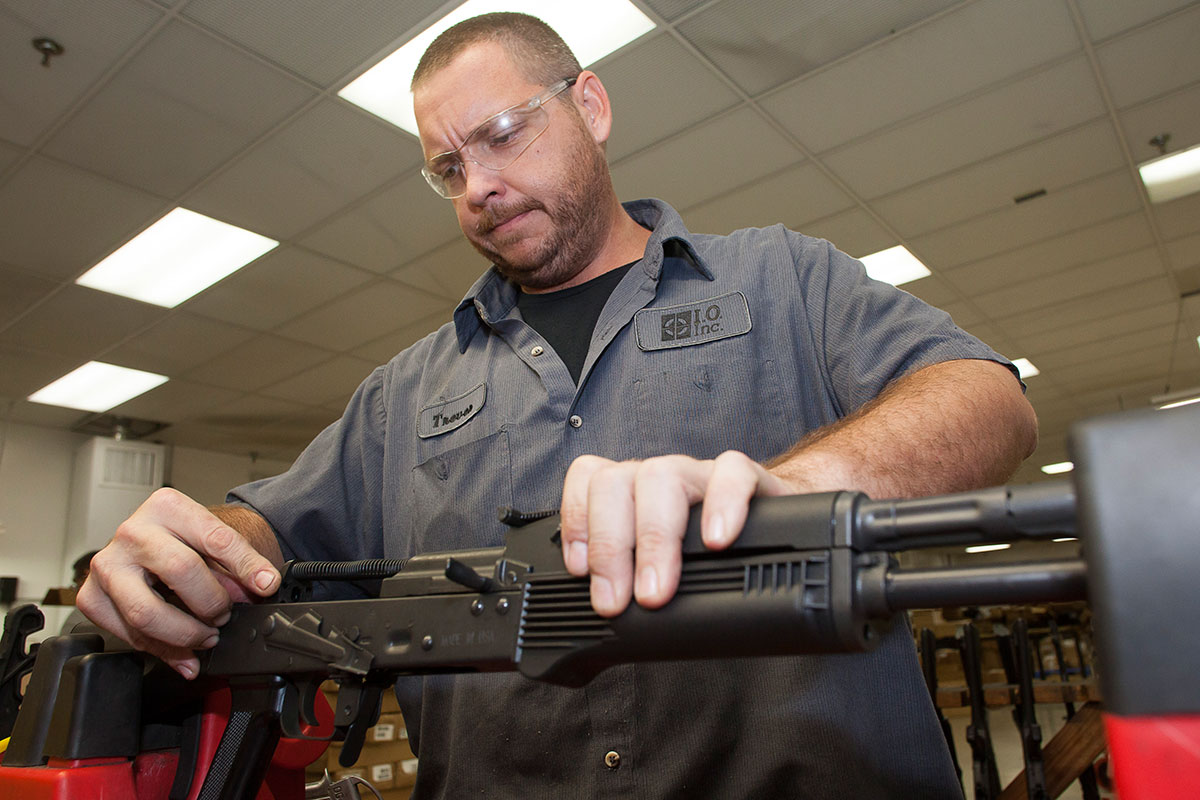 Factory & Quality Control
Inter Ordnance's factory is a large space, with a lot of storage. Their machine shop is smaller, but contains everything they need to push out up to 5,000 AK rifles a month when running at maximum capacity using all of the standard CNC machines and modern machining processes.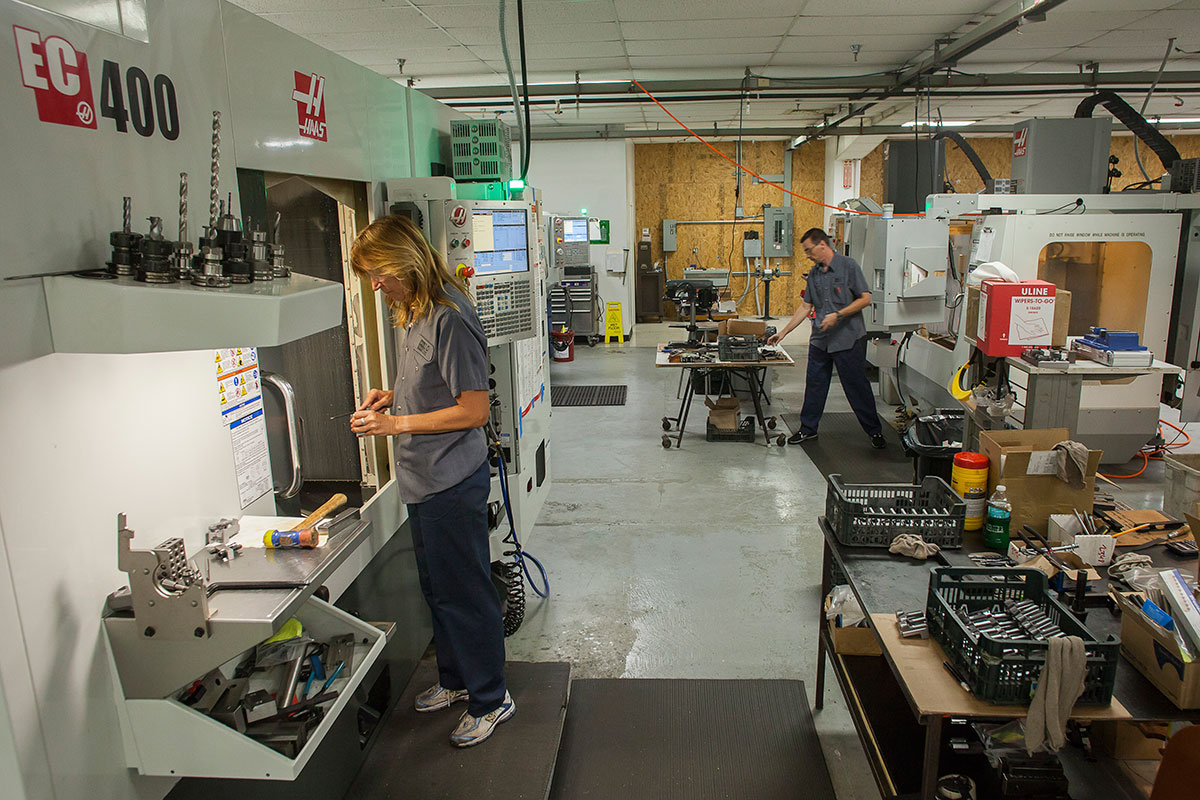 As I stated earlier, IO had quality control issues, but they've taken a lot of steps to try to correct any possible quality issues. They use custom jigs, specialized tools, and processes that tie a person to the product so they know who built, checked and approved or scrapped each firearm, holding everyone accountable to make sure that no bad products make it out the door.
Even after every gun has been moved through the QA processes, the owners personally inspect the guns to make sure that everything is in order. I don't know if a personal inspection is something that will last long term, but they are doing it now, as well as overseeing each step of the process to make sure everything goes and continues to go smoothly.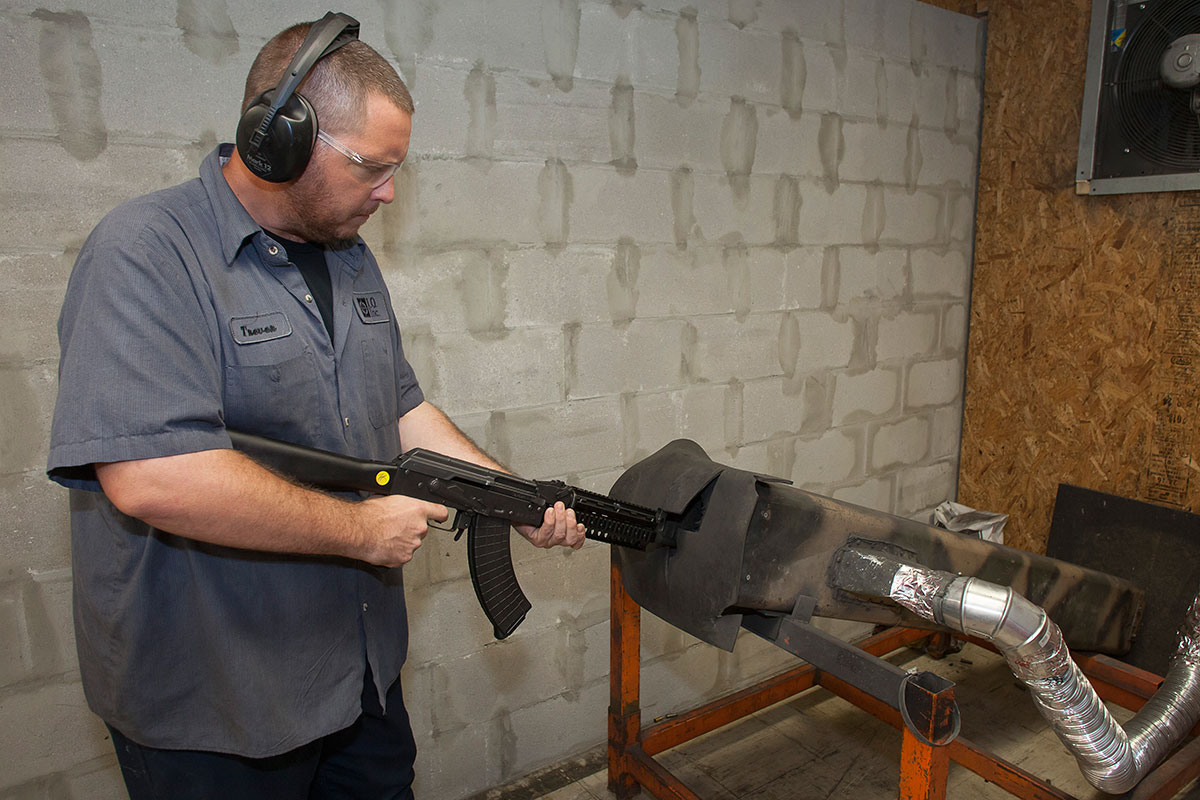 Warranty
Inter Ordnance offers a 100% lifetime warranty on their products. The warranty extends for the life of the product, not just for the first owner. This is a great warranty, and the people at IO really stand by it. If there is ever anything wrong, you can call, or send your weapon in, and they will make sure everything gets fixed and is in working order.
Bottom Line
The bottom line is that I was really impressed with the quality, care and pride everyone that works for Inter Ordnance shows. If you are in the market for an AK, definitely check them out. And I'm excited to hopefully get a couple guns for a more thorough T&E. But from what I saw and got to shoot, I was impressed.