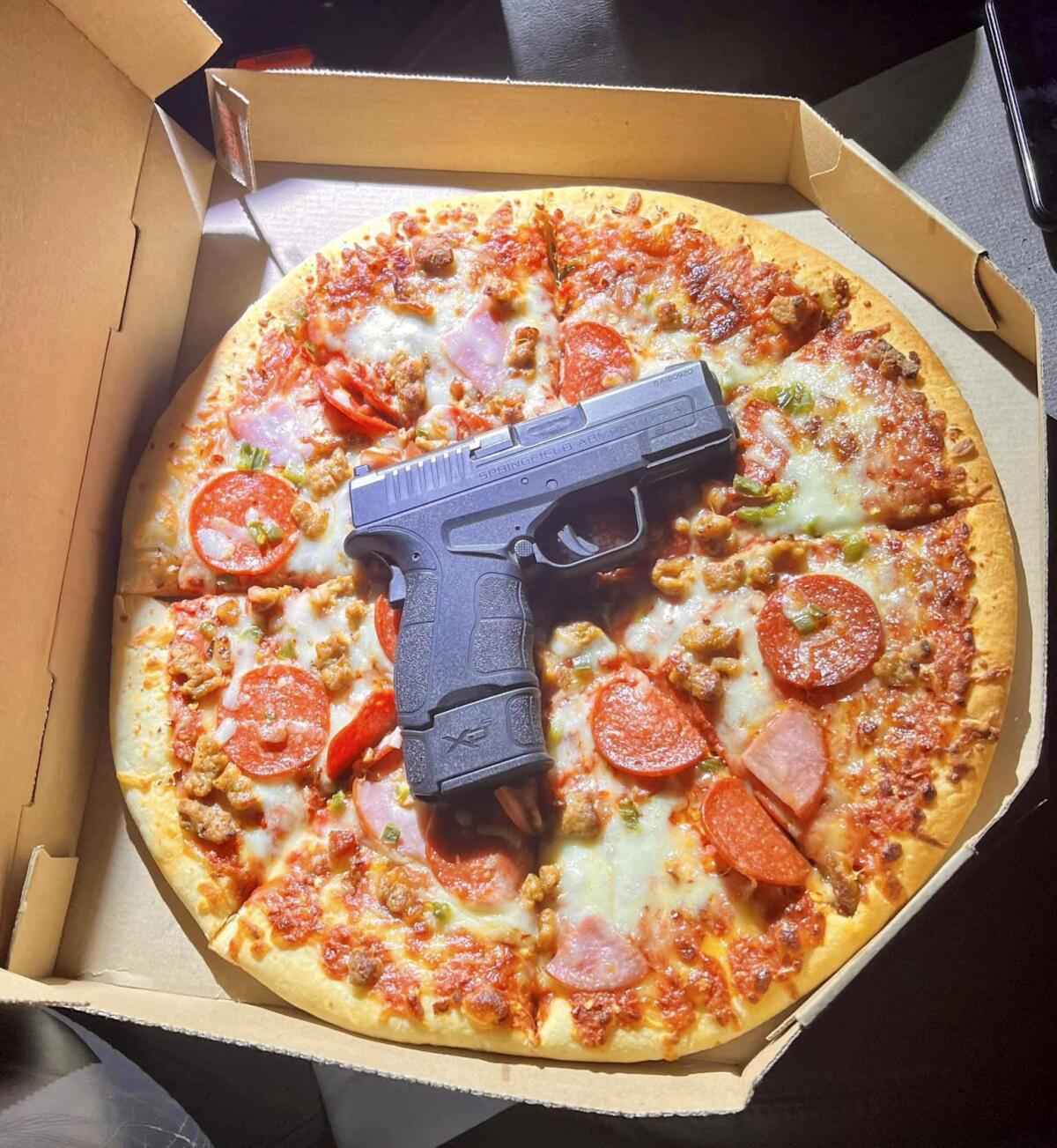 Lots of routine traffic stops result in arrests for more serious violations. Take, for instance, what happened early Tuesday morning in Rosamond, California. "Deputies patrolling the area of 30th Street West and Old Country Way in Rosamond stopped a vehicle for simple vehicle code violations. The driver, 47 year old Danny Carson, had a misdemeanor warrant and was on PRCS (post-release community service) for weapons violations."
Already a bad start, and as your mother always said, nothing good happens after midnight. But that was just the beginning of what they found.
Located in the vehicle were various narcotics including suspected methamphetamine, Xanax, cocaine, and fentanyl which weighed a combined 1.5 lbs.
Carson, who's apparently a budding entrepreneur, also had some cash, scales, narcotics paraphernalia, and packaging materials with him. It seems possession of all of that can still get you arrested in California. Who knew?
But wait, there's more . . .
Deputies located a sawed off shotgun and two loaded handguns, one of which was concealed in a pizza box on top of the pizza.

We're thinking Springfield Armory may have the beginnings of a new ad campaign here. Plopping that XDs down on top of a pizza shows you the confidence Carson had in the reliability of his pistol. He apparently wasn't at all worried about it getting bogged down by melted cheese and pepperoni grease. That has to say something for the gun's build quality, no?
Okay, that's not exactly on a par with MAC's gauntlet testing, but it's not nothing. Would you be comfortable plunking your EDC pistol on top of a pizza pie? Which semi-auto would you feel good about cycling after swimming around in sauce, cheese, and toppings?