Imagine you're a middle-aged federal law enforcement agent on a Special Reaction Team. Back when the S.W.A.T. TV show had punctuation, yours was a lonely profession. Uncle Sam only deployed you for bank robbers and kidnappers. Suddenly, in the 1980s, every American town with a population over 50k added a SWAT team. On the downside, the locals no longer needed you to haul away the really bad trash. On the upside, "no knock raids" became the new "let's talk about this downtown." Local, state or federal, the gloves were off. Attorney General Janet Reno even added child custody disputes to the "no-knock raid" category [see: above]. Life was good. It still is. Unless you're a guitar maker suspected of violating federal environmental regulations . . .
On August 24th, for the second time in two years, armed federal agents raided the factories and offices of the Gibson Guitar Company on a hunch that mahogany rosewood guitar components had been imported by Gibson in violation of the Lacey act. The feds came suited and booted, ready for the kind of armed resistance you'd expect at a guitar factory—if it was smuggling cocaine inside guitar bodies.
Never mind that the Gibson guitar factory is in Nashville, a city more known for country crooners than cocaine transshipment. Or that the governments of India and Madagascar had already provided the feds with copies of the export licenses necessary to export hardwoods into the U.S. without risking the sudden arrival of a CIA hit team rappelling from the roof.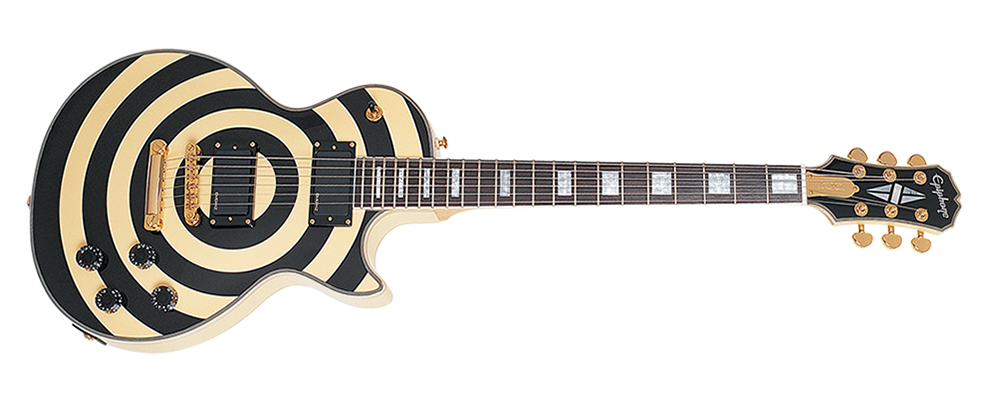 For their part, Gibson claims that they've fully complied with the law. They've already provided the feds with all the documentation needed to prove that their guitars are not directly responsible for deforesting orangutan habitat, forcing our simian cousins to take low-paid jobs making shoes for Nike. Perhaps a sternly worded letter to Gibson's execs would have sufficed? If not that, a quietly and respectfully served subpoena?
When you're an armed Fed, why issue a subpoena when you can execute a search warrant? I mean, how much fun is it to use mundane court processes when you can kick in doors and seize inventory and threaten luthiers and secretaries with years in prison? The Wall Street Journal:
"Can you imagine a federal agent saying, 'You're going to jail for five years' and what you do is sort wood in the factory?" said [Gibson CEO Henry] Mr. Juszkiewicz, recounting the incident. "I think that's way over the top." Gibson employees, he said, are being "treated like drug criminals."
Given the increasing militarization of our police force and its kudzu-like expansion, given the tarnished reputation of a certain federal agency with a truly kick-ass SRT team, there's only one possible answer to this new hardwood crime wave: add the responsibility to the Bureau of Alcohol, Tobacco, Firearms and Explosives.
Problem: acronym overload. I know! Let's rechristen the BATFE the GAGME: the bureau of Guitars, Alcohol, Guns, Marlboros and Explosives. Either that or let's starve these jackbooted thugs of taxpayer cash and watch them dry up and blow away. Just sayin'. While I can . . .