I live at the far diagonal corner of the Lower 48 from the rash of zombie-related events in Florida, but if I took any of this seriously (and I don't) there would be no time like the present to make sure my arsenal is well-stocked. So to speak . . .
Kmanator sells insane things on Ebay, like this axe-equipped AK buttstock. The last word in skull-splitting Kalashnikov furniture can be yours for a measly $47.50 including shipping. Gun and other bits not included.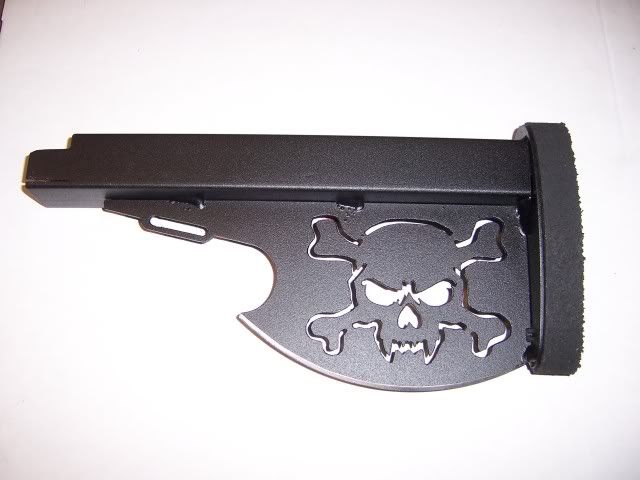 On closer inspection, this might not be quite the perfect buttstock for keeping your eyeballs from getting chewed out: I'd rather see a full-length TIG weld where the axe blade joins with the stock. And the skull cutout looks like it probably weakens the cutting/smashing edge. Which isn't really sharpened anyway – just beveled a little to look sharp. Of course, just a minute or two with a wheel grinder . . .
Maybe Gerber or Cold Steel will jump a little further onto the fast-moving Zombie sh!t bandwagon and put out a fully functional (?) axe buttstock. Here's hoping. That they don't.