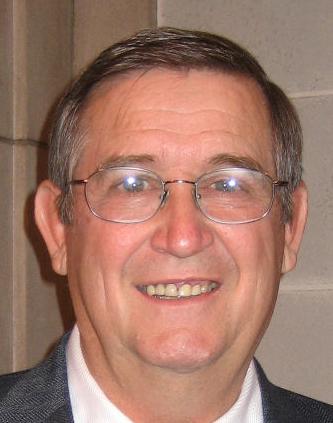 As reported earlier, the Nebraska legislature was considering a measure sponsored by State Senator Dave Bloomfield that would exempt military spouses from the standard 180-day waiting period to 'establish residency' in the Cornhusker State before they could apply for a license to carry a concealed firearm. The legislature has now tabled the bill, though, due to concern on the part of Senator Bloomfield, that the bill might cause "uncertainty" because…the Supreme Court will be reviewing cases involving same sex marriage this summer . . .
A bill that surprisingly combined gay marriage and guns in the Nebraska Legislature appears done for the year.

Sen. Dave Bloomfield of Hoskins has asked that his concealed handgun bill be put on hold, meaning it won't come up for second-round consideration this session. The senator said he wants to take up the bill again next year, after the U.S. Supreme Court rules on the constitutionality of state bans on same-sex marriage.
Legislative Bill 190 would have allowed the spouses of nonresident military personnel to apply for permits to carry concealed handguns. State law currently allows nonresident military members to obtain the permits without having to wait 180 days to establish residency….

Bloomfield said Monday he didn't think the amendment undermined Nebraska's definition of marriage as between one man and one woman. But he decided that with the Supreme Court planning to rule on the issue this summer, there was no reason to invite uncertainty by proceeding with his bill.

"How we got the whole issue of gay marriage combined with concealed carry is beyond me," he said.
The bill advanced to the second-round of debate by a 37-4 vote. A solid majority of senators had signed on as co-sponsors before the bill was amended.
Of course, it became an issue because State Senator Paul Schumacher proposed an amendment that would protect everyone who met the military's definition of "spouse." That includes spouses of the same gender.
Senator Bloomfield reportedly earned an endorsement from the National Rifle Association's Political Victory Fund in 2012.
No matter; if Senators Bloomfield and Schumacher are interested in strengthening the right of the citizenry to keep and bear arms in Nebraska, perhaps they could jointly introduce a bill that would allow all non-residents a chance to apply for and obtain a license. That way, Senator Bloomfield wouldn't have to worry unnecessarily about what married folk do with their nether regions.
Under that proposal, the relatively small number of same-sex spouses married to military personnel stationed in Nebraska would be able to obtain a license to carry a firearm, right along with the rest of the state's law-abiding citizenry.