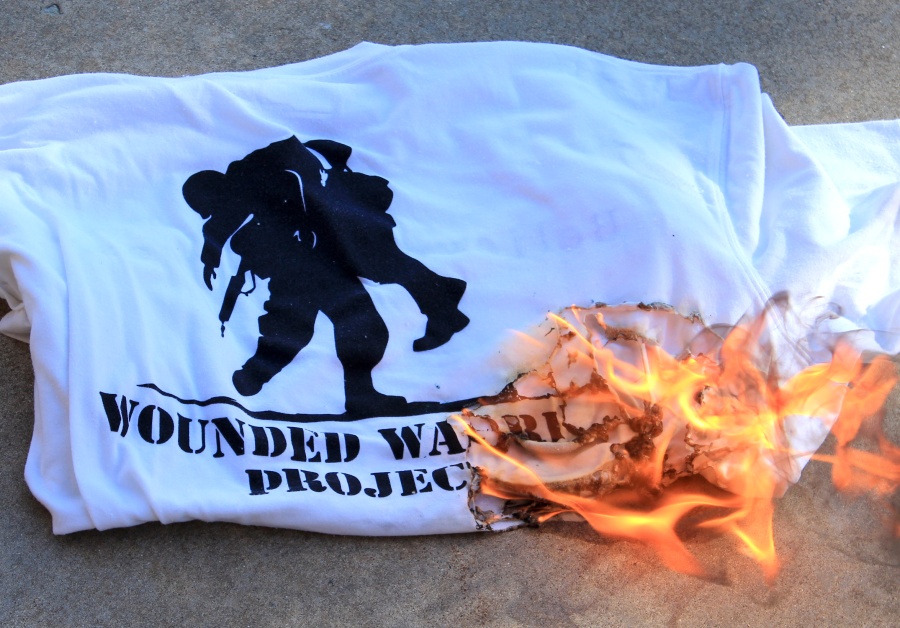 By John Boch, reprinted here with permission.
Steven Nardizzi, the $319k/year Executive Director of Wounded Warrior Project, fumbled badly out of the gate in his efforts to diffuse the brouhaha over his group's refusal to participate on Gun Talk Radio last weekend on Veteran's Day. The whole disaster was spurred when their communications director declined the invitation to promote WWP on Gun Talk Radio because of the gun-related content of the nationally syndicated radio show . . .
Late last week, WWP announced their executive director would appear on Gresham's show to clarify the WWP position, in addition to offering some weaselese language that they respected everyone's right to their rights to gun ownership – sorta like President Obama begins his self-description.  "I am a strong supporter of the Second Amendment, but…"
Nardizzi, for being so well-paid, utterly fumbled.
He tried to spin his way out of the mess but only managed to spin himself in deeper, offering all sorts of weak excuses why WWP couldn't partner with gun-related sponsors.  He cited sponsorships with cyclists and how WWP had cut back on those sponsorships because of some sort of inferior return on investment.
Gresham pressed Nardizzi, saying that WWP had even changed language on their website from firearms to the more incendiary word "weapon".
Nardizzi offered every excuse imaginable, but in the end Gresham pinned him down as saying that while gun owners are absolutely welcome to send money to WWP, they could not use the logo.
Gresham said that sounds an awful lot like WWP not wanting to associate with gun owners.  "We'll take your money, but we don't want to be seen with you," Gresham said, paraphrasing him.
Nardizzi tried to deny this, but it was a lost cause to anyone with half a lick of common sense and intelligence.
"We'll take your money and you can do fundraisers for us, but we won't let you use our logo!" Tom says, mocking Nardizzi's attempts to spin the truth.
John Boch is president of Guns Save Life.