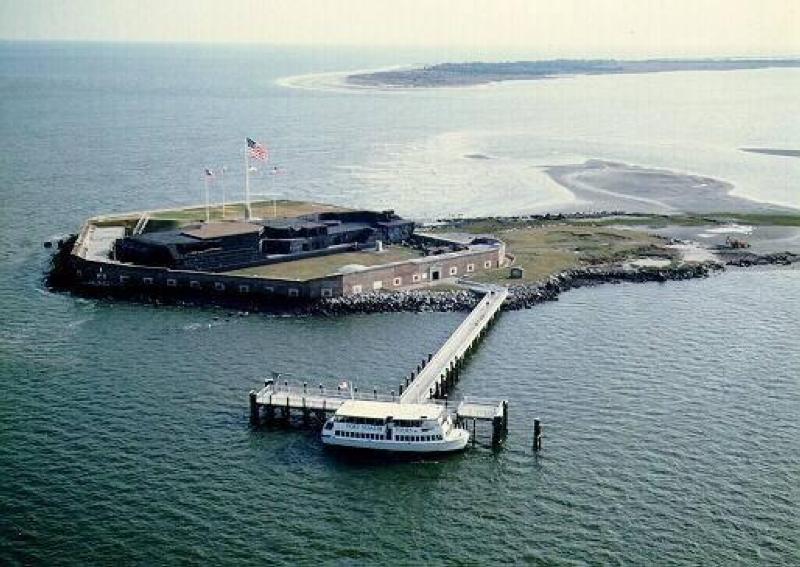 For out-of-staters with licenses to carry firearms, South Carolina has been a bit of an outlier in the old south. While the other states in Dixie tend to recognize out-of-state licenses rather freely (and in many cases, regardless of whether a reciprocity agreement exists) the Palmetto State has kept the number of out-of-state licenses it recognizes to just two-fifths of the other states in the Union. It's unclear at first glance why this is the case. Residents of Yankee locales that are more freedom-oriented in their carry laws and don't require training (or, in some cases, even a license to carry) — such as Vermont, Pennsylvania, or Montana — are left out in the cold while visiting, but residents from states with much more onerous training requirements for carry licenses — such as Rhode Island, Illinois, or Washington — are out of luck, too. To make matters worse, South Carolina only offers a permit to non-residents that own property in their state . . .
I suppose I shouldn't be so surprised — zealously guarding state sovereignty is something of a hallowed tradition for Palmetto state residents, and their elected representatives have been content to keep the system as-is for a while. Still, as someone who's rejected Hilton Head as a vacation destination in the past due to the lack of reciprocity (Dear South Carolina: you line up with Chicago and Baltimore in my vacation-planning book,) I was heartened to see that the legislature in Columbia was moving forward with a bill that could partially change that. The Associated Press reports the story as follows (via Bluffton Today):
The South Carolina House passed a bill on Thursday that would eliminate the need to get a concealed weapons permit to carry guns in public in the state.

An unexpected move rewrote a bill that would have allowed South Carolina to accept concealed weapons permits from Georgia. The change caused the normally quick debate in the House to grind to a halt for a few hours before the bill passed 90-18.

Rep. Mike Pitts, R-Laurens, said his bill is a good compromise because people would still have to keep their guns hidden from view in public but would not have to go through hours of training for a constitutional right.

"I firmly believe in the Second Amendment of the Constitution. Literally," said Pitts, a former police officer….

Opponents of the bill said the hours of training currently required to get a concealed weapons permit is important to make sure people stay safe. Also, because people who get guns as gifts or who buy them in private transactions like at gun shows don't have to undergo background checks, that means some people could carry guns who haven't passed a criminal check or a mental health check, said Rep. James Smith.

"Do we want to add a number of untrained people carrying weapons? I don't think that is going to make our state safer," said Smith, D-Columbia….
The bill also addresses a number of other firearms carry issues. The licensing regime survives intact (after all, one would still need a license for open carry, and also for out-of-state reciprocity purposes,) although it would no longer be necessary for in-state concealed carry. In a big step forward, recognition would be automatically granted to all out-of-state licenses. The bill would reduce the penalty for carrying a firearm into a business which sells alcoholic beverages for consumption on-premises to a maximum of two years in jail (a conviction under which would still makes you prohibited from owning firearms per federal law, of course).
In that case, a crime is committed if the firearms carrier was: (1) carrying a firearm into the establishment where the prohibition on weapons was conspicuously posted, or (2) was asked to leave by the person legally in control of the premises, or (3) consumed any alcohol at all while on the premises. (Perhaps encouraging a bit of "don't-ask-don't-tell" kabuki theater.)
In addition, the bill also requires South Carolina to honor "Valid out-of-state permits to carry concealable weapons held by a resident of another state."
It seems to torture the word "constitutional" beyond recognition to call H.3025 a "constitutional" carry bill, simply because it seems daft to argue that one has a constitutional right to carry a concealed firearm, but not the open carriage of the same. Instead, let's call this an "imperfect" constitutional carry. "Imperfect" because it is an incomplete version of constitutional carry.
South Carolina is indeed cutting a strange path here. Historically, as the U.S. Supreme Court noted in District of Columbia v. Heller, open carry has been legally favored a bit more than concealed carry. The Heller Court cited a Louisiana Supreme Court decision, State v. Chandler that held that citiens had a right to open carry of firearms: "This is the right guaranteed by the Constitution of the United States, and which is calculated to incite men to a manly and noble defence of themselves, if necessary, and of their country, without any tendency to secret advantages and unmanly assassinations." My own state of Pennsylvania has always had imperfect (open) constitutional carry — as have a few other states. Why is South Carolina starting with the concealed side of the coin?
The exclusion of open carry from the bill may be a tactical maneuver to make the bill more palatable to the Senate. Last year, a constitutional carry bill was killed in committee by Senate Judiciary Chairman Larry Martin (R-Pickens), who at the time, averred, "You can carry a weapon openly if this bill is adopted and I'm offended by that."
Restricting the natural and constitutionally-protected rights of its residents based on what certain elected officials find "offensive" is also–sadly–something that is not foreign to South Carolina, either.
I'll be frank: I find South Carolina's approach to the issue to be a little offensive myself. Sen. Martin's attitude appears to be a typical one for the South Carolinians who have crafted the laws on the issue lo these many years. The laws encourage people that are carrying a firearm to hide what they're doing at every step — to stay 'in the gun closet', if you will. This is not the attitude of a free people. This is not the approach that will ensure the security of our liberties beyond this generation. If carrying a firearm is something always to conceal, something always to be embarrassed about, a necessary evil purely in response to crises of foreign aggression outside and criminal activity at home, and not an act of a free and proud person exercising a basic right, then it will wither in times that do not feel the burn of those crises.
Despite all of this, I do think that the bill is a step forward. I don't want the perfect to be the enemy of the "good enough". And in this case, "good enough" means flattering powerful but recalcitrant Senators' prejudices enough to take a few steps in the right direction. At the same time, we should not forget that "good enough" should only be a way-station on the road to the perfect. At least, in the case of firearms laws.
(Hat tip: Jacob S.)
DISCLAIMER: The above is an opinion piece; it is not legal advice, nor does it create an attorney-client relationship in any sense. If you need legal advice on this subject, you are strongly urged to hire and consult your own counsel. This post is entirely my own, and does not represent the positions, opinions, or strategies of my firm or clients.