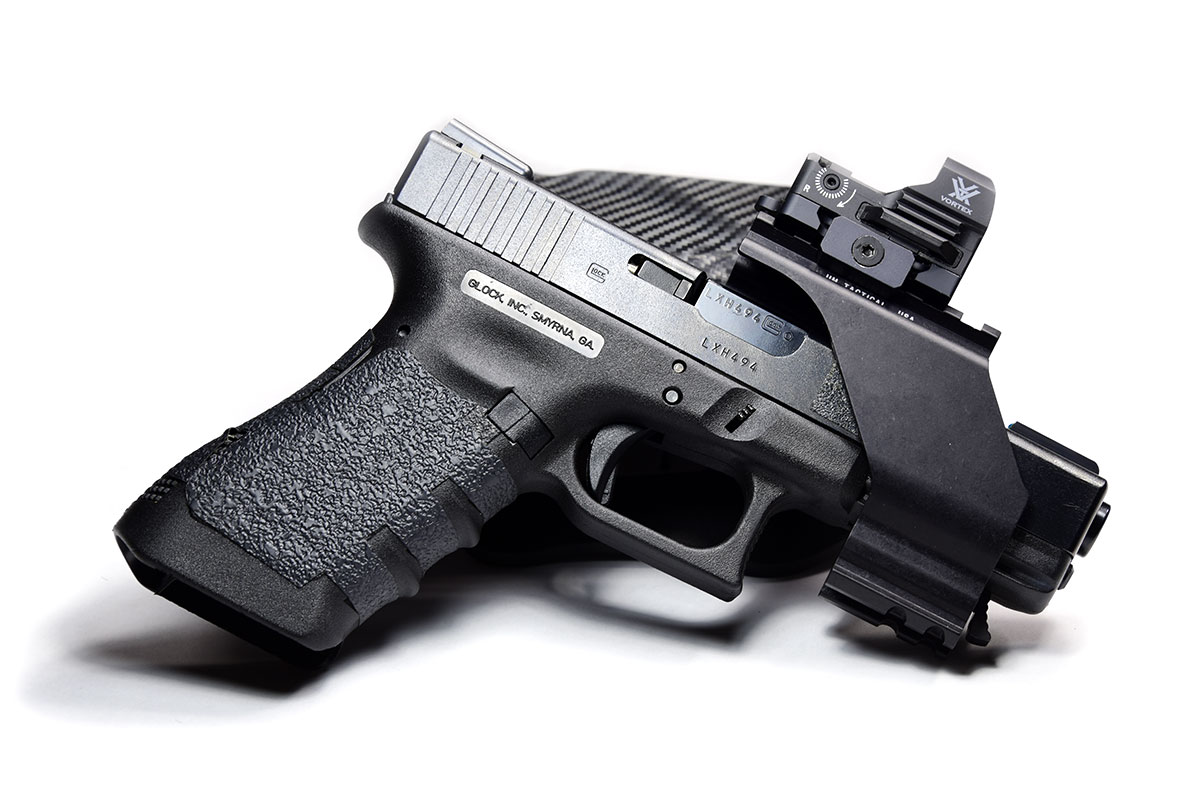 Have you ever wanted to mount a red-dot optic on your pistol but didn't want to send your slide out to be milled? Well, now you can attach a Picatinny rail mount to most pistols with a front attachment rail (a 1913-style or similar), without gunsmithing. All you need is a UM3 sight mount . . .
Getting your slide milled for red-dot sight can run you around $200, once you add shipping. For under $100, you can get a UM3 mount that will clamp on — no machining necessary. If you've never shot a pistol with a red-dot, I suggest you try something one first before spending a bunch of money and getting your slide drilled. A UM3 will allow you to do that without a big investment.
Installation
This installation of the sight mount is pretty simple. Just slide it on your pistol's rail while holding down the spring-loaded detent. Once the mount is in the right spot, just release the detent lever and the mount is held in place. I tested one out on my GLOCK 17, and it went on smooth, though it was a tight fit. It's not something that you want slopping around, though.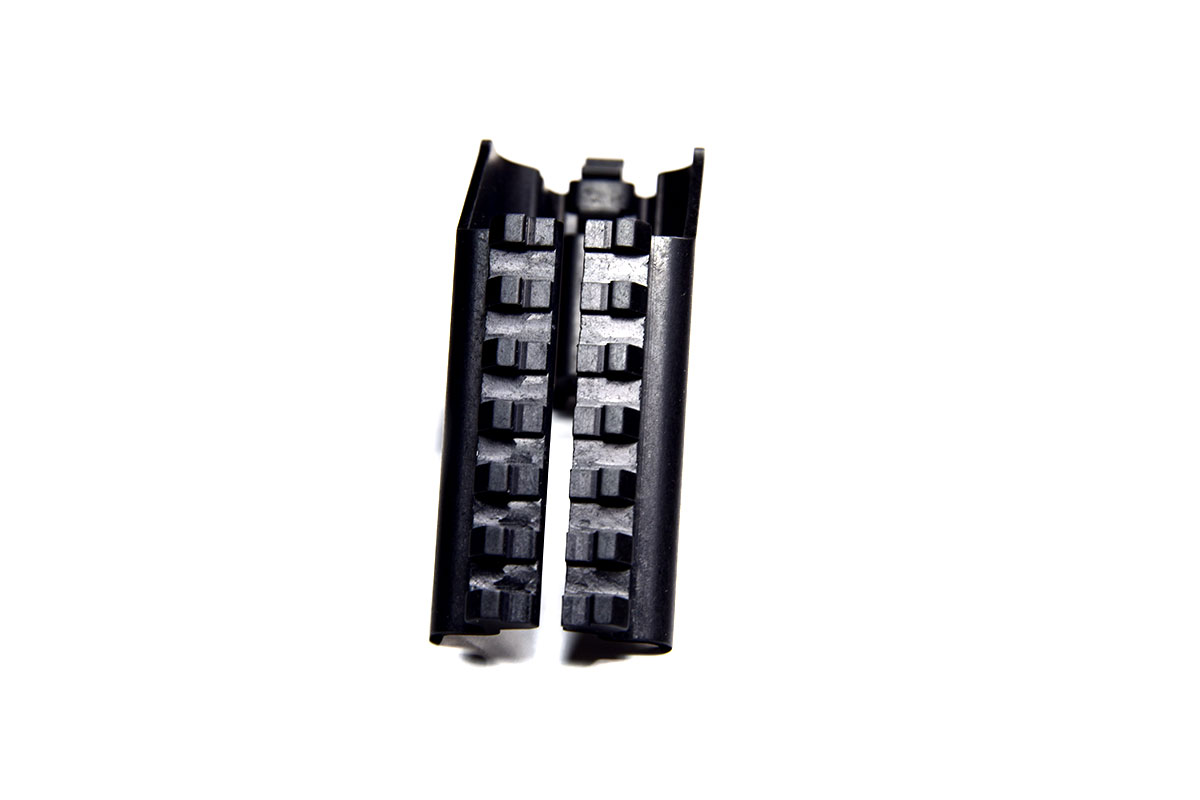 The mount is split on the top down the middle of the Picatinny rail to make installing the mount easier on a variety of pistols. To mount your red dot once the UM3 is attached, pinch the two halves together, mount your sight and clamp it down as you would on any other Picatinny rail, tightening until both halves are fully closed.
I'm using a Vortex Razor for my testing and it attached to the UM3 just fine. The clamping process is a little fiddly, though. Since the rail is split on top down the middle of the Picatinny rail, you have to squeeze it together to place the red-dot and clamp it tight. UM advises that you tighten your sight until both halves of the rail meet. I had to use a pair of pliers as it was snug on my G17. Once the sight is mounted, the whole affair sits solidly on your pistol.
Fit
As for overall fit, the rail fits OK. On my GLOCK 17, it seems to be a touch off center, thought it's hard to tell for sure. The mount clamps onto the pistol's accessory rail pretty tightly, and doesn't seem to wiggle around at all, so that is good. An updated list of guns the UM3 works with is here.
Construction
The UM3 is constructed of 6061-T6 aluminum and Type-III hard anodized. That means it should be durable, semi-scratch resistant and take a decent beating. The overall build quality is nice, there are no excessively sharp edges or major blemishes, etc.
Carry
So now that you have a red-dot mounted on your pistol, all sighted in and ready to go, how are you going to carry this setup Well, UM Tactical also makes a "universal" carbon fiber paddle holster with cutouts for the UM3 mount, the UMH3C.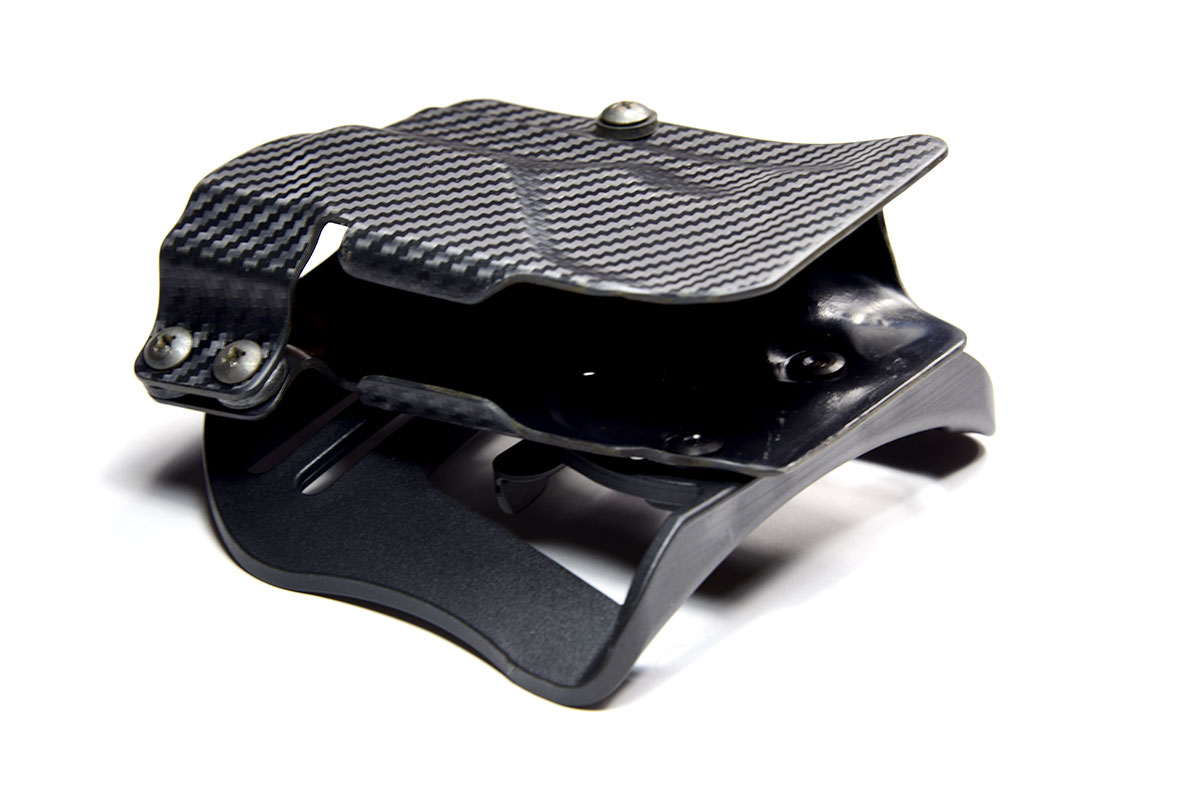 The UMH3C holster is a basic adjustable carbon fiber speed holster with no mechanical retention. It's a universal holster that fits a variety of pistols, so it's not really designed to be a run-around type of rig, though it seems to be well constructed and pretty durable. My pistol fits pretty tightly, so there will definitely be some break in time required.
I generally prefer holsters with some level of mechanical retention, but this one definitely works for playing around at the range, or other times when you may not need active retention. The holster uses a Blade-Tech adjustable paddle that will work with belts up to 2.5″ wide, a nice added feature.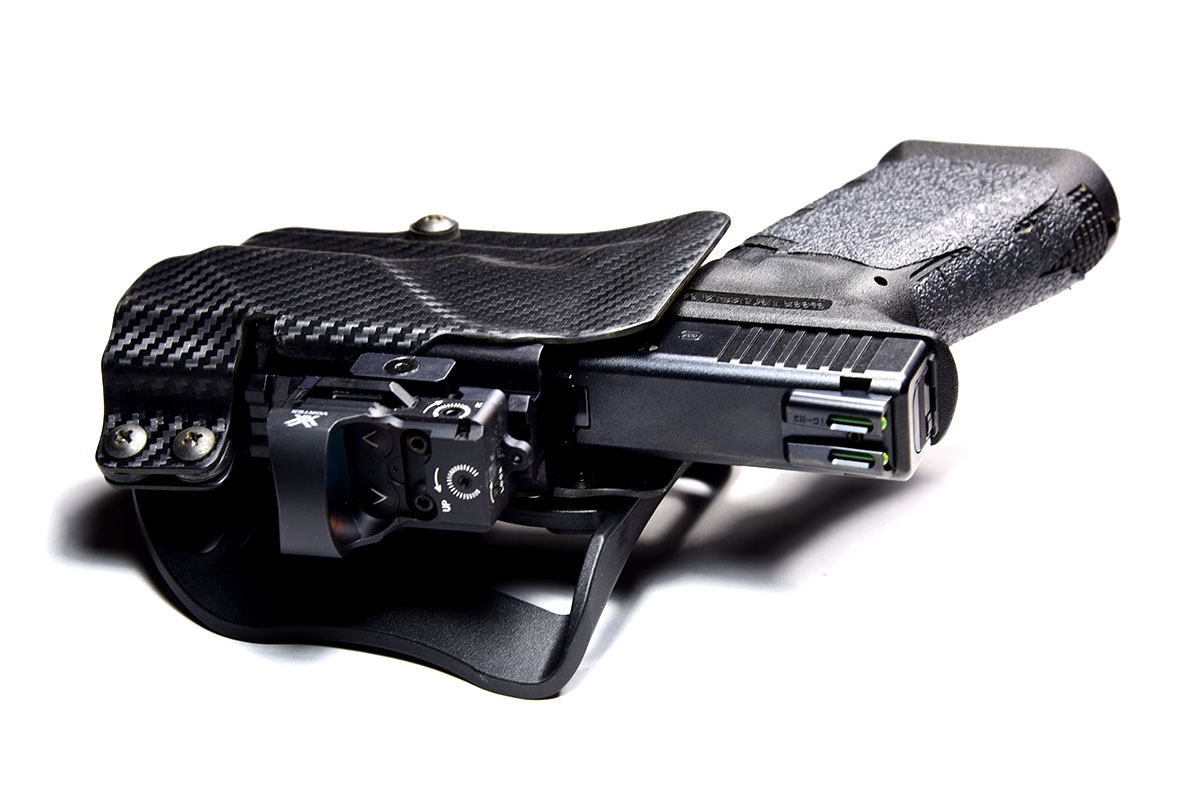 Shooting
With your red dot mounted, it works as you would expect it to, but, there are some gotchas with a setup like this. The primary one being that the sight's height over the bore is pushing 2″. At distance that's not too big a deal, but at closer ranges, your point of impact will be low. This type of thing really can come into play when trying to shoot around or over objects. Just something to keep an eye on.
Also, shooting with a red-dot takes a while to get adjusted to. There is less of a point of reference, so if you draw your weapon and don't see the dot, you end up doing a little jiggling around to find it. It just takes practice to get used to it, and once you get it down, it's pretty nice.
It took me about 10 rounds to get everything sighted in, and then, everything just works with this. I didn't take it on and off of the pistol, but the sight stayed accurate between reloads, messing around with targets, holstering, etc.
Specifications:
UM3 Sight Mount MSRP: $99
UMH3c Holster: $69
Ratings (out of 5 stars):
Ease of Installation * * * ½
This is one of the easier accessories you could install on a pistol. The only "gotcha" is actually getting the optic on the 1913 rail because of the split. It requires a little "work."
Build Quality * * * * *
The UM3 Pistol Sight Mount is solidly made with no rough edges and a simple design.
Functionality * * * ½
This mounting system works, but I wouldn't consider it permanent for anything like a competition gun. I look at it more as a tester to see if you like a red-dot on your pistol, or if you want to move a sight between a variety of pistols.But as far attaching a red-dot on your pistol, it gets the job done.
Accuracy * * * *
The UM3 stays pretty accurate. In banging the pistol around a bit and firing it, the point of aim seemed to stay true.
Overall * * * *
The UM3 is a simple design that works. The UMH3c holster will fit a variety of guns with the UM3 mounted and gives you a way to tote your UM3 pistol-equipped gun around.