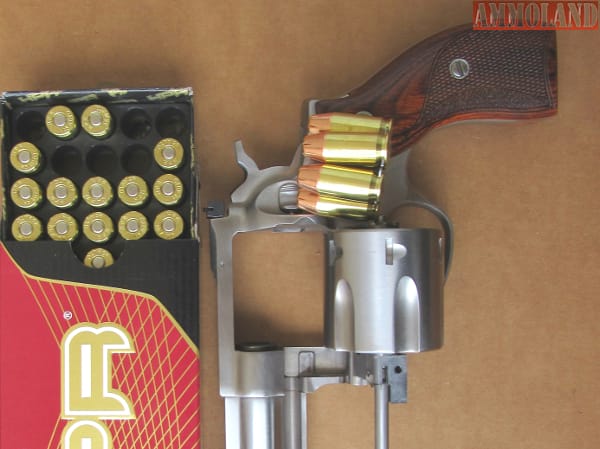 By Bob Shell (seriously) [via Ammoland.com]
With the demand for ammunition, many new companies have sprung up to meet the needs of the marketplace. One of the newer companies: HPR Ammunition located in Payson, AZ. They advertise that everything is made in the US. That is a refreshing change. They offer the most popular handgun rounds plus the 223, 300 AC Blackout and the 308 all in various loadings. HPR needs to provide a reason to buy their brand such as an attractive price, high quality, or a good selection of bullets . . .
At this time they offer 223, 300 AC Blackout and 308 Winchester ammo. There are a few loads offered and the 223 has quite a few listed loads. That is in addition to the handgun rounds offered.
There are many exciting innovations regarding ammo design. We have super light bullets, polymer and compressed just to name a few. When a new company, like HPR Ammunition , springs up they have to be able to compete with new designs in order to survive.
The HPR Ammunition that I received has a standard looking HP bullet, not sure who made it. Anyway they advertise quality in their manufacturing process. They have something called Hyper-Clean Technology meaning that it is clean burning ammo and states that all powder weights are within 1/10 grain of each other. Those characteristics will contribute to clean burning and consistent ammo. It is made and inspected in the US.
If you want to know the ballistics of your round you can go to their website for that info, but I wish they put it on the box. With all of the competition, HPR has to offer the shooter something that will make him want to pull that off the shelf instead of another brand. Especialy since they don't have anything unusual, such as a lighter than standard bullet at a high velocity.
They advertise that their loads are specific. For instance they advertise their 357 as having a really high velocity by using a slow powder. The advantage is recoil is spread over a longer period which gives the impression of reduced recoil.
The 380 ammo is loaded more moderately to deal with recoil in small and light weight guns. In the 40 and 45 they have some black tip bullets that weigh less than conventional loads. That should reduce the felt recoil which would make the gun easier to control. In a life and death situation that is a desirable feature.
All of the HPR Ammunition and components are made in the US. Hornady provides the bullets and their XTP bullets are among the best on the market. With the way they have it set up, some thought has been put into their products. All of the loads tried were very clean burning which shows that a correct powder was used in their ammo.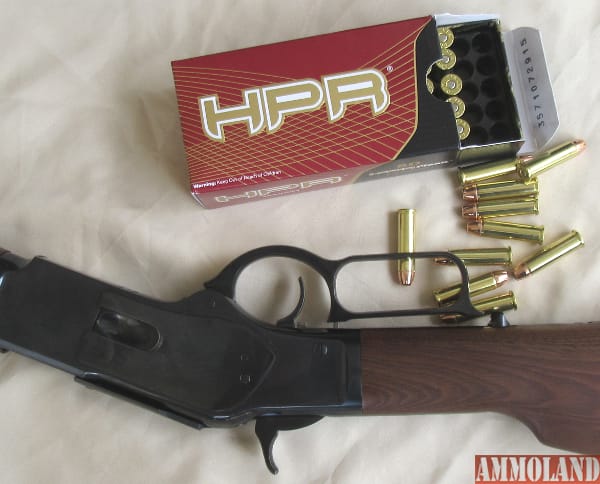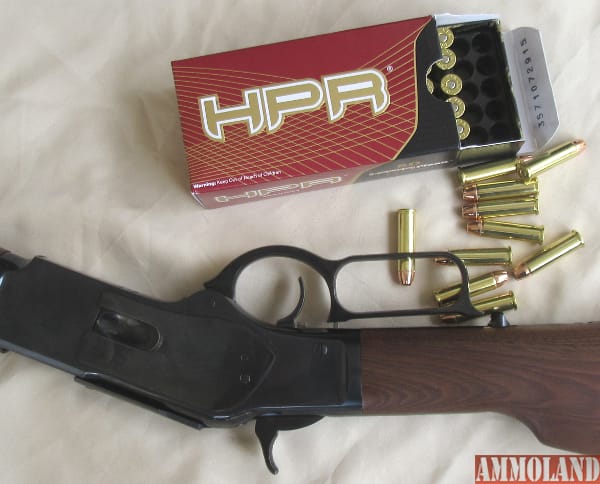 I proceeded to test HPR Ammunition in at least two guns, one being a new Ruger Redhawk 45 Colt/45 auto with moon clips (read my review on the Ruger RedHawk Revolver here) plus a Ruger Commander (you can read at the link) that I have and maybe one or two other 45's.
Since this is personal protection ammo I am looking for a few things from HPR Ammunition.
First, it has to feed 100% of the time or it is target ammo. It should chronograph near what the advertised velocities are and have a low standard deviation which is a sign of quality. Such tests should be done in more than one gun because if a one gun doesn't like that load it will perform poorly.
Second it has to be as accurate as possible. Most of the time the gun can outshoot the owner. If you can put a clip of ammo in a 3 or 4" circle at 25 yards then you are in good shape. Most gunfights are at much closer ranges so reliability and stopping power are more important then gilt edge accuracy.
My batch pf HPR Ammunition seemed to be consistent, but in my Magnum Research Ultra-Compact Desert Eagle 1911U it didn't feed. Looking at the ramp it seems that if it were beveled just a little, the issue would be resolved. That is why it is so important to check out the ammo you intend to carry thoroughly. Never assume that if it works in gun A it will also work in gun B.
The quality of the HPR Ammunition matches other comparable ammo on the market which is good. Modern ammo has improved a lot in the last 15-20 years. This includes all brands.
Since quality isn't an issue lets touch on a couple of other things that will interest the consumer. Is the ammo available at various outlets and what is the pricing compared to other brands with similar loads? When you come across a load that you like it should be readily available. That is especially true with those who don't reload their ammo.
Switching brands and loads, more often than not, will change the performance of your gun. For serious purpose ammo that is especially true. Cabela's offers the HPR brand of ammo at prices similar to other comparable ammo.
They sent me a couple boxes of HPR Emcon 45 auto ammo with a 230 grain HP, here are the results in four different guns:
45 Mag research 3" 758.7 – consistent, but did not feed
45 Ruger Commander 4 & ¼" 824.8 – nice load
45 Redhawk 4" 730.7 – consistent
Ruger Commander 150 gr OTF 1127.20 – consistent their self-defense ammo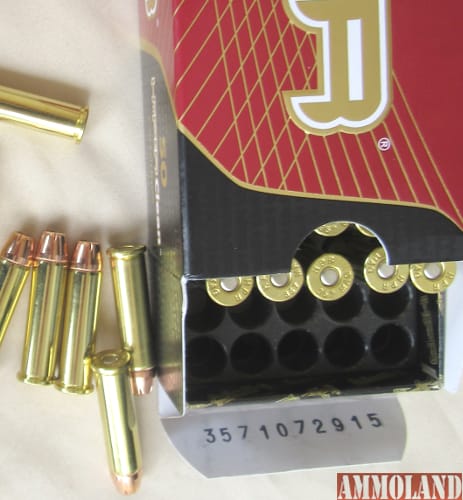 I received some HPR Revolver 357 Magnum ammo with a 125 grain HP:
125 gr HP Ruger Blackhawk 6 & ½" 1252.9 – fair
125 gr HP Ruger model 77 18.5" 1644 – consistent

Some HPR 9 mm 115 grain HP was received:
115 gr HP Norinco 4" 1173.2 – consistent
115 gr HP Ruger 9 E 1121.5 – consistent
The ammo is consistent and burns clean. Some of the velocities are on the low side though that shouldn't be an issue. Also keep in mind that each gun will produce different results. I would recommend giving HPR Ammunition a serious look because of the quality and consistency.