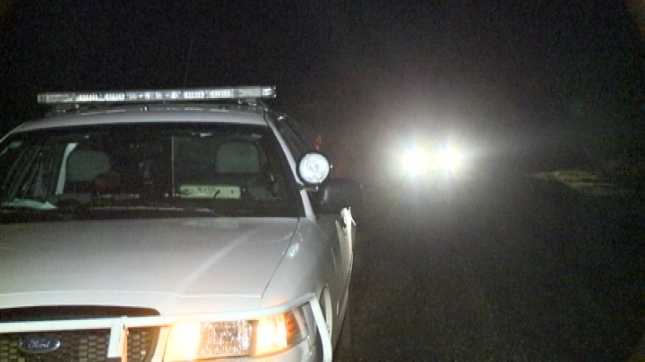 We've all heard it a hundred times – 'When Seconds Count, The Police Are Only Minutes Away.' For a gun owner near me, it turned out to be all too true. KPTV.com reports that an unidentified homeowner in La Center, Washington called 911 to report a prowler at his house, and while the police were en route he called 911 again to report that the prowler had been shot. . .
The police arrived in time to find the intruder bleeding out in the driveway. He died the next morning. The cops have determined that the homeowner and prowler actually knew each other. They're still investigating the shooting, but the homeowner was not arrested and has not been charged with any crime.
Washington isn't expressly a 'Castle Doctrine' state (at least, not yet), but my state does allow the use of deadly force when the shooter reasonably perceives that they are in imminent danger of death or serious bodily injury.
Washington law also imposes no duty to retreat when a person is in a place they have a right to be. This means that if a mugger, psycho or rapist have their way with you, you're not faced with the grim choice of fleeing or submitting. The Evergreen State may not be a 'Castle' state, but it's a 'Stand Your Ground' one.
So was this a justified shooting? Not much more is known about it yet, but we can draw inferences from what we do know. First, the homeowner called 911 before the shooting. This isn't always possible, but if you can do it, it helps you prove that you're the good guy; you want the police to help you and you've got nothing to hide.
Second, the homeowner called 911 again right after the shooting. Although you can't always call for the cavalry before the shooting, you must call 911 afterward, as soon as your safety and security permit. If the police know that the Tango is already down before they get to your location, they're much less likely to shoot you by mistake when they get there.
Third, the prowler was shot outside. This isn't ideal for the homeowner, but it's not necessarily bad. It depends on the details of what the prowler did and what the homeowner saw and perceived.
Had he lived, the prowler might have told the police he wasn't doing anything wrong. He  might have spun some sad tale of being lost late at night and asking to use a phone, or similar BS. This can complicate things for a homeowner in a DGU, but not if the homeowner calls 911 before the shooting. This is part of why calling the police is so important.
Unless we learn something really disturbing about this case, I expect that the homeowner will not be charged with anything. The online 'comments' section of our local newspaper coverage is running about five to one in favor of the homeowner. This county has some shivering ninnies who shriek at any use of force in self-defense, but also has many rural homeowners who know how slowly time passes when you're waiting for the police to arrive.