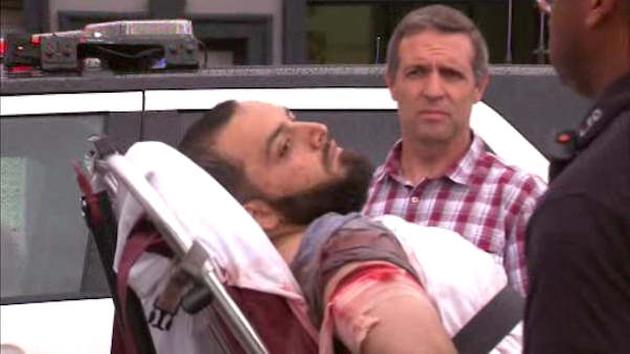 Ahmad Khan Rahami, the man suspected of executing the bomb attack in New York City and Seaside Park, New Jersey this weekend, has been captured alive after a shootout with police, multiple news sources are reporting.
The New York Times reports that Rahami was found in Linden, New Jersey, just across from Staten Island. In the ensuing fight, Rahami was wounded as were two unidentified police officers. The officers, according to WABC-TV, did not suffer life-threatening injuries, and only one of them may have actually been shot. Elizabeth, NJ mayor Chris Bollwage was quoted as saying one officer was hit in the protective vest and the other in the hand.
The New York Post states that a "key piece of evidence to Rahami was a fingerprint found on an unexploded device," along with a cellular telephone left behind near "a  pressure cooker found on West 27th Street — blocks away from the explosion [in Chelsea] on West 23rd Street…." Police and BATFE agents raided "an apartment where Rahami lives above the family's restaurant — First American Fried Chicken — on Elmora Avenue."
The Guardian reports that Rahami is apparently an adherent of the Islamic faith, and had apparently complained of suffering discrimination on the basis of religion to city officials in the past:
[Elizabeth, NJ Mayor Bollwage] said the family had owned and operated its business, First American Fried Chicken, and lived above the modest shop on Elmora Ave, New Jersey since 2002.

The mayor spoke about how the chicken store had faced complaints and problems in 2012, when the city council and police enforced that it close at 10pm. He acknowledged that Rahami's Muslim faith was mentioned repeatedly by Rahami in complaints about city authorities.

"He brought up his faith in the lawsuit, he brought up his faith in conversations with city officials … [but the complaint] had nothing to do with ethnicity or religious beliefs, it had to do with a lot of people hanging out in front of the store at all hours as well as congregating and code enforcement problems," said Bollwage.
More news as it becomes available….