There was an attempted terrorist attack in Antwerp, Belgium this morning. The Metro reports that a man "in camouflage" drove a vehicle through a red light and drove directly into a crowded shopping area, forcing pedestrians to jump out of the away. There do not appear to have been any serious injuries from the attack.
The man was subsequently arrested by Belgian authorities, who reported finding multiple knives, a shotgun, and a gasoline canister filled "with an unknown liquid". No word on any possible motives or the identity of the attacker beyond the fact that he was a French national, driving a vehicle with French license plates. The Belgian government has deployed "additional police and military personnel" to the city center.
The Belgian attacker's modus operandi — a vehicle used to ram pedestrians followed by a knife attack — echoed the strike outside the British Parliament yesterday, about which additional details have come to light. British authorities have identified the attacker, who was shot to death, as Khalid Masood and believe that he was "inspired by Islamist ideology." The attacker was born in the UK. The British internal security organization, MI5, apparently had investigated the attacker "some years ago" due to concerns over "violent extremism", but he'd been dismissed as a "peripheral figure".
The so-called Islamic State hailed Masood as one of its own, claiming he was a "soldier" who "carried out the operation in response to calls for targeting citizens of the coalition" of countries fighting IS in Syria and Iraq."
Four people have died as a result of the attack, including American Kurt Cochran (whose wife, Melissa was also injured,) Police Constable Keith Palmer, and Briton Aysha Frade.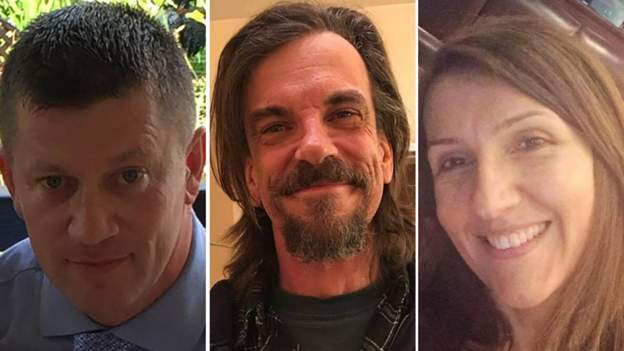 Some news services have been reporting that five people were killed in the attack, which includes the attacker himself in that tally. Something that's technically correct but, emotionally, feels like a lie to this author.
Fox News points out that vehicular attacks appear to be the current trend in Islamic terrorist tactics aimed at civilian targets. In the past year, such attacks utilizing vehicles have taken place in:
Jerusalem, Israel, on January 8, 2017;
Berlin, Germany, on December 19, 2016;
Columbus, Ohio, on November 28, 2016; and
Nice, France, on July 14, 2016.
This is probably understating the magnitude — there are many terrorist attacks that take place in Israel whose stories do not get as much play in the United States, for instance.
Regardless, this underscores the point: there is no such things as 'condition white' when you walk out the door anymore. Look for things that seem suspicious and trust your instincts. The fast reaction time of a good guy with a gun stopped the Parliament attack before it could get any worse; the wise person will carry a firearm wherever he or she is legally capable of doing so.