I started following Dana Loesch a few months back when she appeared on The View to talk about why she became a conservative after years of being EXTRA liberal. So last night while I was getting my social media fix, I noticed that Dana was retweeting like crazy about the developing riots in the St. Louis suburb of Ferguson, Missouri, a topic Farago covered this morning. One of Dana's retweets is above, from local news source KSDK . . .
While reading about Walmart employees taking shelter in their store, I couldn't help but remember all the angry tweets about Jack in the Box employees hiding from Open Carry members. If you'll remember, that was a flat out lie that was completely debunked.
But here we have a Walmart where the employees just might have actually huddled in fear. And why? Because protesters decided that the best course of action after a young black man was shot by the police was to go about destroying various buildings, cars, and ATMs. The KSDK Twitter feed has some real gems including destroyed shops and one particularly burned out QT store.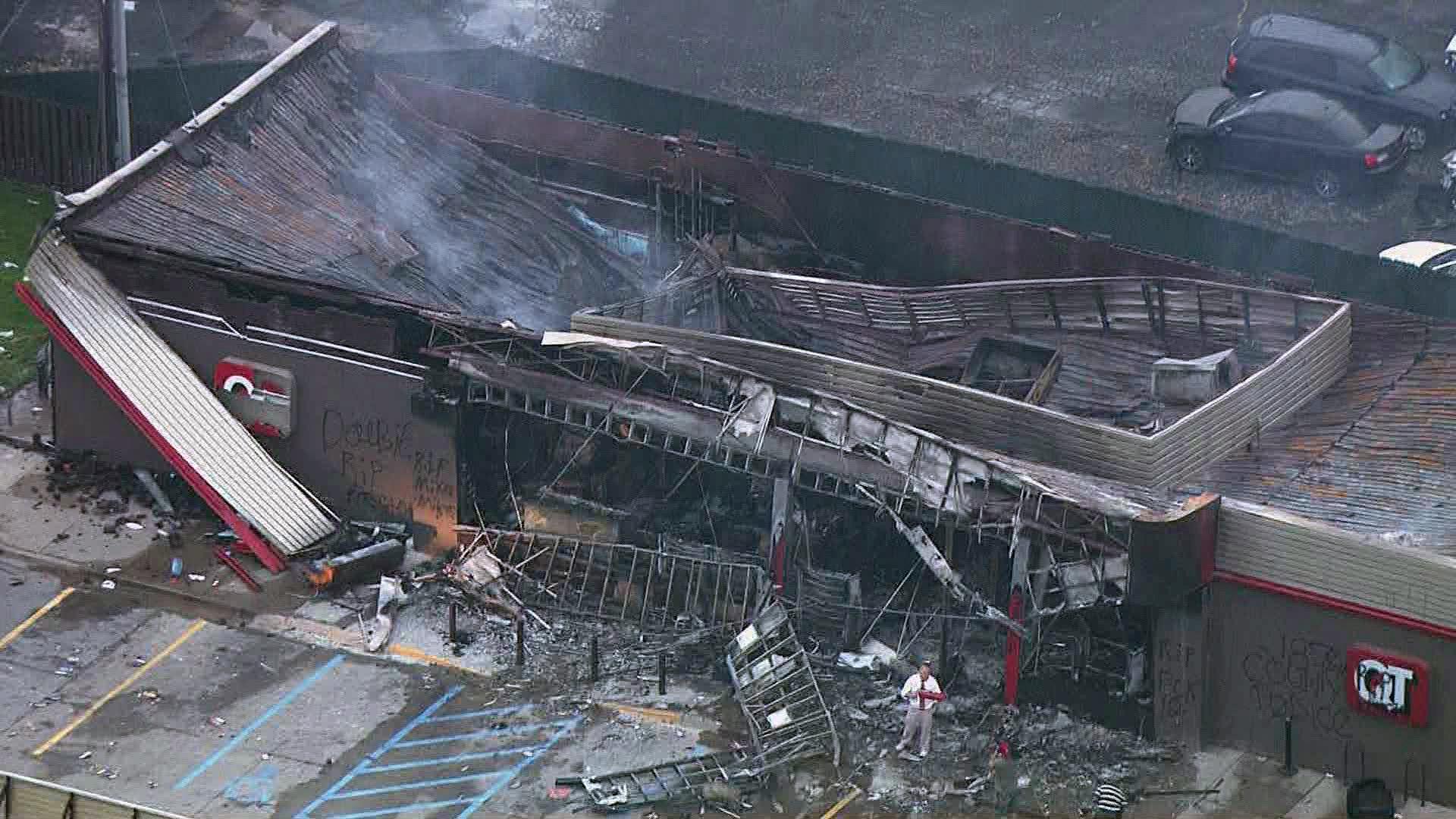 From my Monday Morning Quarterback Chair (MMQBC), it's pretty apparent that the police can't help you when the proverbial feces hits the fan. And why should they? That building and business is likely insured and that crowd could have easily turned even more violent, especially if the cops in question started shooting looters. But ask that store owner how he/she feels about not having a door to put a key in this morning. Then ask what he or she would do to protect their livelihood. Probably the same thing that Korean store owners did in LA circa 1992.
I was a young pup at the time of the LA riots, but the images of Koreans on the rooftops of their stores protecting their livelihoods and families with legally owned firearms is the quintessential argument against all the ridiculous BS that gets thrown up by the anti-gunners.
As Koreatown in 1992, London residents in 2011, and Ferguson, Missouri business owners last night now know, the police can't always rescue you, yours, and  your business. At the end of the day, you are responsible for yourself, especially when gangs of hooligans decide to make the town theirs.
At any point in a discussion with a gun control advocate about the need for magazine capacity restrictions, feature tests, or any other arbitrary restriction, flash the pictures of these riots. Show them what happens when mob mentality takes over. The people in these examples worked hard for the life they have. To deny them the best tools possible to protect it is criminal.
Riots like these further my belief that American citizens should, at a minimum, be guaranteed access to the same tools as the local police department. Because at the end of the day, both groups are tasked with the same duties.