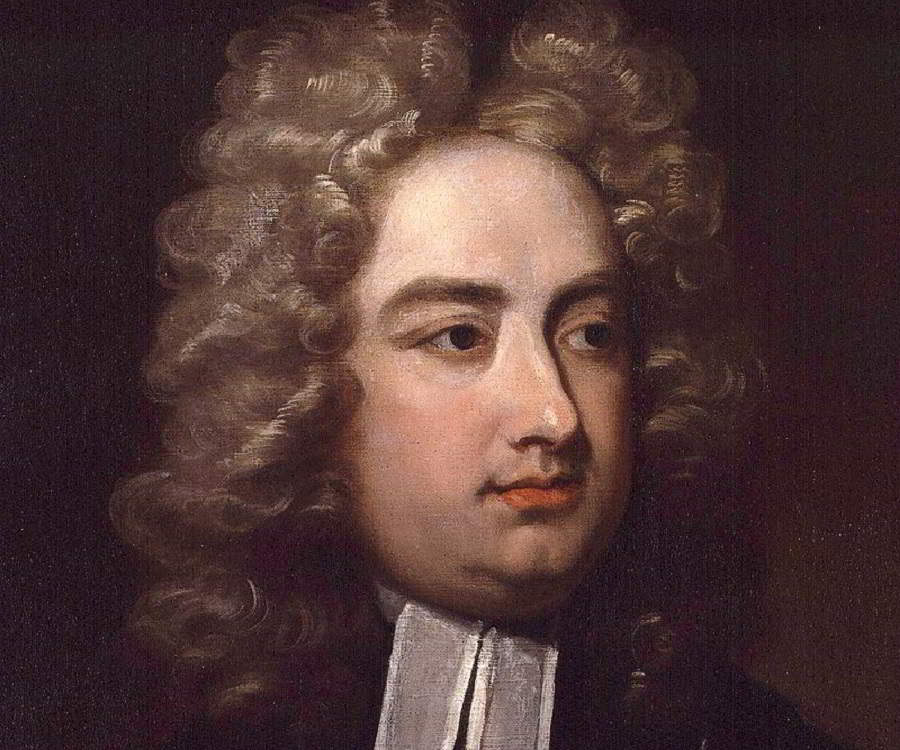 When I was in grade school they made us read Gulliver's Travels. Now understand, I'm an avid reader. But for some reason, this book didn't grab me. (Then again, I'm not a Jack Black fan, so I had no trouble passing on the movie version, either.) But I did love one thing Jonathan Swift wrote: A Modest Proposal, his satirical take on what to do about the "Irish Problem" of too many people and too little food. Trouble was too many didn't 'get' Swift. They thought he was serious about offering up the idea that eating Irish babies would solve both problems at the same time. That leads us, in an admittedly roundabout way, to the proud State of South Dakota, where five legislators have recently introduced a bill to mandate that every citizen must own a gun, starting in 2012.
In a story over in HuffPo (which was likely posted amid the wailing and gnashing of teeth), the bill is revealed to be a rather pointed attempt to show just how the Obama Administration has overstepped their constitutional authority by attempting to mandate that every American purchase health care coverage.
State Rep. Hal Wick (R), one of the bill's sponsors, explained that he has no intention of forcing South Dakotans to buy guns. But if the Federal government can force citizens to buy insurance, where does it end? In a recent interview, Wick told the the Sioux Falls Argus Leader, "Do I or the other cosponsors believe that the State of South Dakota can require citizens to buy firearms? Of course not. But at the same time, we do not believe the federal government can order every citizen to buy health insurance."
The bill would take effect January 1, 2012 and would allow citizens six months to acquire a firearm after turning 21. The bill would not apply to those who are already legally barred from owning a firearm. South Dakotans would be allowed to choose any gun "suitable to their temperament, physical capacity, and preference."
HuffPo rather self-righteously points out that SD is the same state that, in the post-9/11 climate, passed legislation barring legal immigrants from carrying concealed weapons. (Imagine their wrath, had they passed a bill banning conceal carry by illegal immigrants.)
I'm of two minds on this. On the one hand, you never cut 'funny.' And this is funny. I mean, talk about sticking right in the face of the ObamaNation. You wanna mandate? I'LL show you a mandate!
On the other hand, as a writer, performer, and sometimes satirist, I (sadly) realize, ya gotta play to the cheap seats. And satire is something that, shall we say, the less…um… erudite among us kinda miss altogether. Something like this bill is all to easy for the left to toss up in the air and (euphamistcally, of course) use it for shootin' skeet, as they take aim at what they will surely portray as "gun nuts run amok."
What most people overlook, however, is  that this issue—its satirical mocking of the unconstitutionality of the ObamaCare plan notwithstanding—hits at the heart of the issue of our 2nd Amendment freedoms.
You see, the founding fathers lived in a pragmatic world, where they held no truck with the modern notions of "society's to blame…let's arrest them, instead." No George, Jim, Tom, Ben and the rest of the boys were big on this "personal responsibility" meme that has fallen out of favor with the Left. They looked at things from a practical point of view.
In the case of a home invasion, robbery or other criminal activity, should a Colonial property owner A) wait for the constable to be awakened, strap on his musket and ride on over, or B) shoot the bastards trying to take his stuff. The founders recognized that the smart money was on "B." So they presumed that everybody simply owned one or more guns.
The early take on "militias" had nothing to do with a standing Army or the National Guard – if your neighborhood, hamlet, village or bend in the road was under attack, by God you were expected to defend it your own self, along with a little help from your friends.
While those on the left would like to believe that in our modern world, there is no need for personal defense (and force you to suffer under their delusions), I think taking personal responsibility for my own welfare is just peachy. My personal defense plans start with guns. Plural. It does not end there. But it's a good place to start.
Frankly, I see nothing wrong with everybody owning guns, with the obvious exception of the mentally ill and convicted criminals. I just don't want anybody in the government telling me what I have to do to defend myself, any more than I want them telling me what to do to take care of my health.
But I gotta admit, Jonathan Swift would be smiling at this one.