Colt pistols are – supposedly – going to be all that the company will be to selling to the public once the current inventory of their AR-platform rifles sells out. 
Granted, it could be that they're just doing this to stoke demand, which wouldn't be the first time that a gunmaker — or any manufacturer — has done so. (I have a sneaking suspicion the Browning Hi-Power will be back at some point.) Or maybe they're serious about not selling AR-15s to civilians anymore, and hey – who could blame them? If they aren't making a profit, there's no reason to keep making them. 
But Colt still intends to make handguns for retail sale. If you wanted to get into a Colt pistol, what are some good choices? Here are six excellent options to consider adding to your safe. 
Oh, and if you're some sort of Tactical Timmy obsessed with plastic pistols and wearing those stupid-looking cool Oakley sunglasses, you better take yourself somewhere else. (Stop wearing tactical pants to the office, get some Ray-Bans like a grown-up and start acting your age.) Since most of their product line is 1911 pistols . . .
First up is from the lower end of Colt's 1911 offerings, the Colt Competition 1911. This is the entry-level Colt government model to get, more so than their 1991 (Colt's GI-style 1911) or Series 70 pistol. 
Huh?
While some people prefer the GI style 1911 — and hey, Colt is the original, after all — the Competition model costs the same ($900 MSRP for .45 ACP, $850 in 9mm), but comes with more stuff.
An upswept beavertail safety, competition-style thumb safety lever, Novak sights (fiber optic front and ramp rear) and thus Novak sight cuts, G10 grips, their National Match barrel and a crispy Series 70 trigger. If you want to try to tell me some stupid collet bushing is really that important, go right ahead.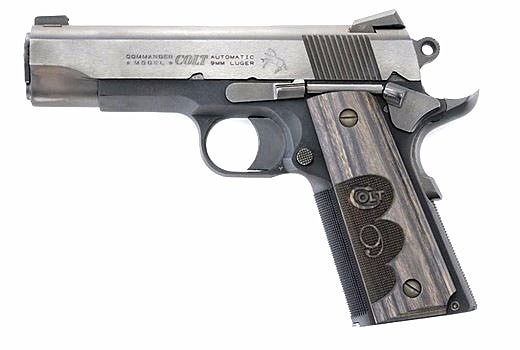 If you want a Colt for concealed carry, one of the best is the Wiley Clapp Lightweight Commander. At $1299 MSRP, the price of entry is a little stiff, but the features list is ample. Series 70 firing system, beavertail grip safety, 25 LPI checkering on the grip and mainspring housing, and Novak sights. The aluminum frame cuts the carry weight by more than half a pound, so it's easier on the person packing this pistol. It can also be had in .45 ACP. 
Ordinarily, I would have mentioned the regular Colt Lightweight Commander, which actually still has a lot going for it. The regular LWC has many of the same features, but isn't offered in 9mm any longer and that's just dumb.
While the traditional LWC also has Colt's Series 80 system (firing pin block) it still has an excellent trigger…but the lack of a 9mm option is doesn't make sense in this day and age, so I'm giving the edge to the Wiley Clapp model.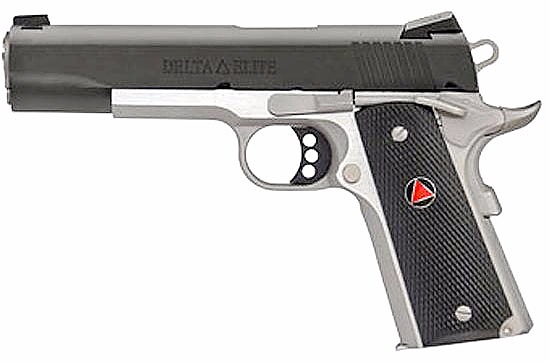 Speaking of power, Colt was one of the first serious gun maker to have a 10mm pistol available: the Delta Elite. They beat S&W to the punch, and Dornaus and Dixon (back in the day) were basically dead on arrival. They started making them again in 2009, and the one to get is the Delta Elite TT, which stands for Two-Tone. 
Why the TT? It has the same features as the standard Delta Elite – upswept beavertail safety, Novak sights, those cool Delta logo grips – but has a blued slide with the stainless steel frame, so it looks better. It costs the same; MSRP is $1199. That's not cheap, so why not get the one that looks better?
The King Cobra Target is the closest most of us will ever get to an actual Python. It has the same full-length underlug ejector rod shroud, the same pull-back cylinder release, and the same logo on the frame, but adds modern touches like a fiber optic front sight to go with the adjustable rear sight. It holds six of .357 Magnum, has a 4.25-inch barrel, and comes with wood grips. 
What's not to like? It's a full meal deal .357 Magnum from Colt. They aren't likely ever going to make the Python again (probably), but this will get you as close as possible. While it's not cheap (MSRP is $999) actual Colt Pythons often cost a lot more than that.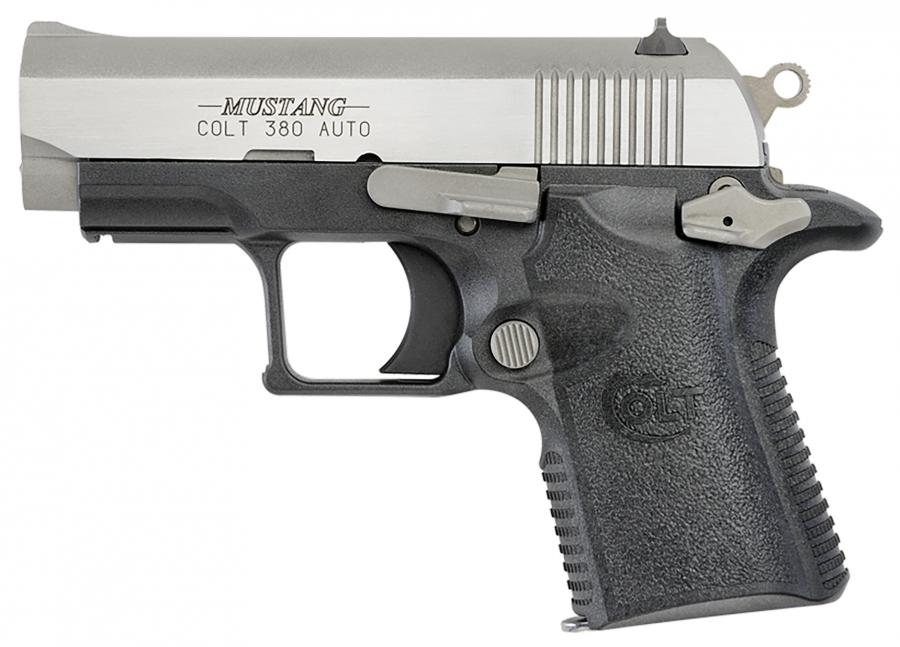 Kimber, SIG SAUER, and Springfield Armory make clones of Colt's micro 1911. Why not get the original?
The Colt Mustang Lite is a micro 1911, just like the aforementioned, and is chambered in .380, just like the aforementioned. It costs about the same (MSRP is $599), but it has a polymer frame, so it's even easier to carry. The Mustang has comfortable grips and it's the same small single-action that so many folks are used to.
It even has a rail. Darned if I know why you'd bother, but it does. 
At last we come to the pinnacle of Colt's lineup, short of having a pistol made by their custom shop.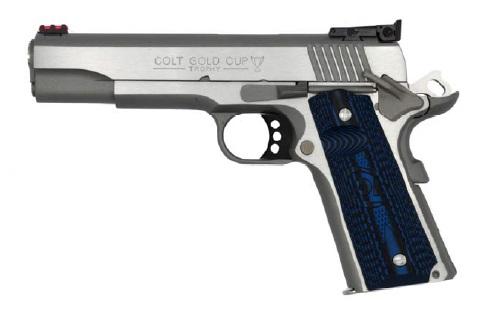 The Colt Gold Cup has, for decades, been the standard by which competition 1911's are judged. And it's still a darned fine pistol. 
National match barrel, a crisp Series 70 trigger, beavertail grip safety, skeleton trigger and hammer, competition style thumb safety, G10 grips and a target sight set with an adjustable Bomar rear and Novak fiber optic front. 
The base model (the Gold Cup SS) has a stainless steel (which is why it's called the SS) finish, and is offered in 9mm, .45 ACP and .38 Super. You can upgrade to the Trophy model, which adds 25 lpi checkering and a beveled mag well, or change lanes to the Gold Cup National Match – essentially the original Gold Cup – which has a blued finish though omits the beavertail grip safety and skeleton hammer and changes the front sight to a black steel blade. 
Price of entry starts at $1299 MSRP for the NM and SS models, but goes up to $1699 for the Gold Cup Trophy. 
What do you think? Outraged that I didn't mention the SAA? That was intentional…it's overpriced. Get a Ruger Vaquero instead. Think nobody should bother with Colt? Just came here to rant, regardless of the topic? Sound off in the comments.