You can find AR-10 rifles that are very expensive, and you can find some that fit more modest budgets. But what are the AR-10 rifles that give the shooter the most bang for the buck? What gets you into a quality rifle for a reasonable amount?
There are some real winners out there, to be sure. The AR-10 in many respects is arguably the perfect modern rifle. It chambers a round that's powerful enough to down all game in North America short of the great bears and a good many in Africa and elsewhere to boot. The .308 Winchester/7.62mm NATO round is also an outstanding long-range target round and it's been used to great effect in wartime, too.
The AR-10 actually pre-dated the .223/5.56 AR-15 and the eventual M16 rifles; the army asked for a down-sized version to shoot an intermediate cartridge for a number of pretty good reasons. However, the AR-10 showed great promise.
For those who don't know what an AR-10 is, it's basically an AR-15 but for men. Ha! Just kidding. It's for everyone.
The AR-10 was designed by Eugene Stoner for Armalite during that company's initial existence. He simplified the semi-automatic actions of the day and developed a direct gas impingement system using exhaust gases to drive the rotating bolt back directly instead of a gas piston like basically everyone else.
The simplified action plus the plastic furniture made the AR-10 very light, which means it's easy to handle. So long as you maintain them well, they're very reliable. Accuracy ranges from pretty decent to scary good, depending on the model you buy.
Given the caliber – usually .308/7.62mm NATO but some AR-10 platform rifles are offered in other short-action rifle calibers – the AR-10 is really the most versatile rifle platform available.
So, what are some great AR-10 rifles for their price points? Here are a few that are well worth the look.
If you're looking for a long-range gun, look at the DPMS LR-308. It's a standard AR-10, with a 24-inch stainless steel bull barrel and an A2 fixed stock, much like the M16 of old.
Purchase price is $1,199, which may seem steep compared to some other manufacturers but what you're paying for is a machined (rather than billet) receiver and a heavy barrel, which is best for long-range accuracy. You will need to get optics and/or sights for it, with a rail on the receiver and end of the billet aluminum handguard.
A tad expensive, sure, but it gets you into a quality long-range rifle platform hunting or target shooting.
If you demand nothing but the best, one of the last stops before a fully custom rifle is Daniel Defense. Their DD5 platform is their AR-10 system, and they have two options to choose from, namely the DD5v1 and DD5v2. The former has a 16-inch barrel and the latter an 18-inch barrel.
Daniel Defense pours on the features, for which you will most assuredly pay ($3044 MSRP for both). But you will also get quality for doing so.
[buy_now link=https://bit.ly/302wRcf"]
The DD5 platform uses a free-floating match-grade barrel, ambidextrous controls, adjustable stock, aluminum KeyMod handguards, full-length Picatinny rail, and a Geissele two-stage trigger, among other features.
Daniel Defense demands much in purchase price, but you get great quality for your dollar.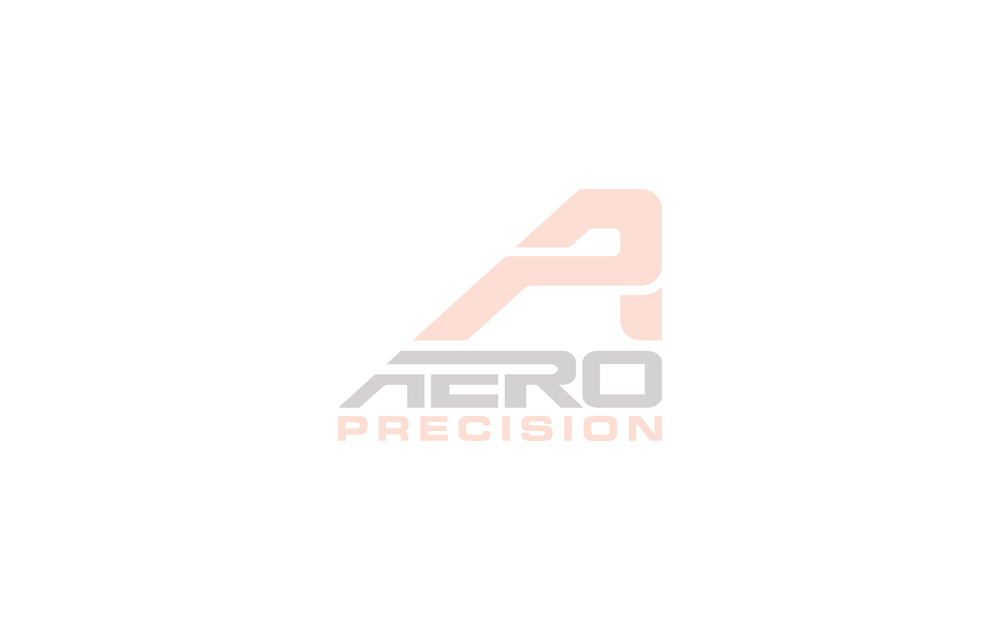 For the DIY set, some of the best AR-10 rifles you can put together yourself is the Aero Precision M5/AR308 rifle platform. It's quite customizable, so you can get many different specs made to order, such as if you want a MagPul M-LOK handguard instead of KeyMod, stainless instead of chrome-lined barrel, and so on.
While you may pay a little more for an Aero Precision compared to some other companies, you're spending on quality manufacturing. That way, you get a really good rifle that you build yourself.
The upper is precision-machined, accepts all standard AR-10 components including magazines, and a full-length upper rail. You can expect a complete build to come out somewhere around the $1,000 mark depending on options.
Or you can buy a turn-key model for as little as $1500 for the 16-inch model.
Another excellent bang-for-the-buck rifle is the Windham Weaponry SRC 308. It has some great features, it's well-made and isn't ridiculously expensive. The SRC 308 is a carbine-length AR-10, with a 16.5-inch barrel. While you would think that wouldn't make it one of the better choices of hunting rifles, it actually would be great for brush hunting if equipped with red dot optics instead of a scope.
The SRC 308 has a forged receiver and CMV barrel, with an adjustable stock and the classic tapered handguard of the AR family. It comes with a railed receiver and gas block, so you will have to equip it with the sights of your choice. It ships with some decent kit as well, including one 20-round PMAG, hard plastic case, a sling, and swivels.
Not bad for $1413 MSRP.
The Bushmaster XM-10 is similar in many respects to the SRC 308. It has a 16-inch barrel, with the classic tapered forend and birdcage-style flash hider. The stock is also collapsible for easy transport or customizing the fit. The XM-10 likewise has no sights as standard, but you have fewer options when it comes to the optics.
Bushmaster's AR-10 has a milled gas block instead of a railed one, so it doesn't make installing iron sights terribly easy. The forend isn't railed, and the receiver has two railed risers so they're all but saying "scope only."
Granted, that isn't so bad; a low-power red dot scope is good for brush hunting if that's what you're after, or you can just install a variable power scope for longer-range shooting.
MSRP is $1249, but Bushmaster's rifles are pretty decent.
There's nothing wrong with the original (sort of) and Armalite – the name being put back in business – happens to make a few AR-10 rifles themselves. They call it…the AR-10. The best bang for the buck is the AR-10 18″ Tactical Rifle. The 18″ stainless steel barrel length gives you a good balance between a compact form and a longer barrel, which makes it more accurate at long range than a shorter barrel.
Armalite packs on the features, with MagPul's MBS flip-up iron sights and a full-length rail for installing optics. The collapsing stock is a MagPul STR stock, with a Keymod handguard and ambidextrous controls. The rifle comes with a 25-round PMag as well. MSRP is $2,099 which is definitely a bit steep, but with the features and build quality, it's actually a solid value.
Disagree with these picks? Have a different AR-10 rifle you think is a better overall value for money? Don't watch "Game Of Thrones" and have to tell us? Sound off in the comments.
[buy_now link=https://bit.ly/2saqsPJ"]