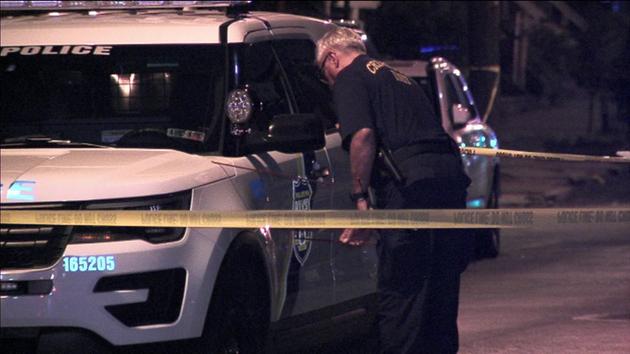 A murderer went on a rampage in West Philadelphia last night, killing one woman and wounding several others. The attacker ambushed Philadelphia Police Sergeant Sylvia Young, a 19-year veteran of the force, while sitting in her patrol car. He then went on a spree, shooting at least five others before the attack was stopped.
According to Philadelphia-based WPIV News, the attacker shot Sgt. Young eight times, "mostly in the left arm". The suspect then fled from police on foot, firing shots randomly into the Maximum Level Lounge on Samson Street. He allegedly used a woman as a human shield to protect himself from pursuing officers, shooting her in the leg in the process. After that, the attacker fired more shots into a nearby van, striking a man and a woman. That woman subsequently died of her wounds.
Fox News reports that the pursuit ended when two of Philadelphia's finest assisted by Eddie Miller, a security guard at the University of Pennsylvania, chased the perpetrator into an alley where a shootout ensued. Miller was wounded, the shooter was killed.
Philadelphia Police Commissioner Richard Ross is reported as saying that police found a note among the attacker's possessions stating that he "hated cops and probation officers."
There's not much more to add to that other than to remember: criminals don't always need a reason; violent attacks can happen any place, at any time. You don't need to carry a gun all the time…you just need to have one with you the days you know you're going to be in a gunfight. Right?