About Us
Robert Farago founded The Truth About Guns in February of 2010 to explore the ethics, morality, business, politics, culture, technology, practice, strategy, dangers and fun of guns. The TTAG team's been at it ever since. We've built the site on word-of-mouth, strong writing, and a no-holds-barred attitude. Click here for a quick run-down of our latest stats. Here's the 411 on some of the people that do that voodoo that TTAG does so well:
Robert Farago – Publisher

I began my career as a news writer for WBRU-FM Providence, RI. I then interned at enough media outlets to put a dozen people out of work. I moved down to Atlanta to pick electronic cotton for Massa Turner (CNN).
In the following decade, I progressed from someone who adjusts camera three left or right by three inches for eight hours a day (since automated), to videotape editor, writer and reporter. I switched over SuperstationWTBS, where I produced Good News. After assuming the Managing Editor's slot at Creative Loafing newspaper, and bailing on same, I went freelance. In the UK.
At some point, I morphed from writer to hypnotist; a pursuit that kept me occupied and employed for ten years. Back in the states, I founded www.thetruthaboutcars.com (TTAC). Eight years later I sold the site to NameMedia. In February 2010, I started The Truth About Guns (TTAG).
— • —
Dan Zimmerman – CEO, Managing Editor

After being born and raised in St. Louis, Dan recently made the pilgrimage to the Lone Star State and now resides in Austin. He came to shooting later than most, picking up his first shotgun in his thirties. While happily pointing a smoothbore at any orange clay Frisbee, Dan primarily shoots trap. He bought his first handgun about ten years ago and has since acquired his concealed carry license. Now he's trying to learn more about rifles.
Dan has an extensive writing background including term papers, grocery lists, Post-It Note reminders, and assorted snarky comments sprinkled around the Internets.
— • —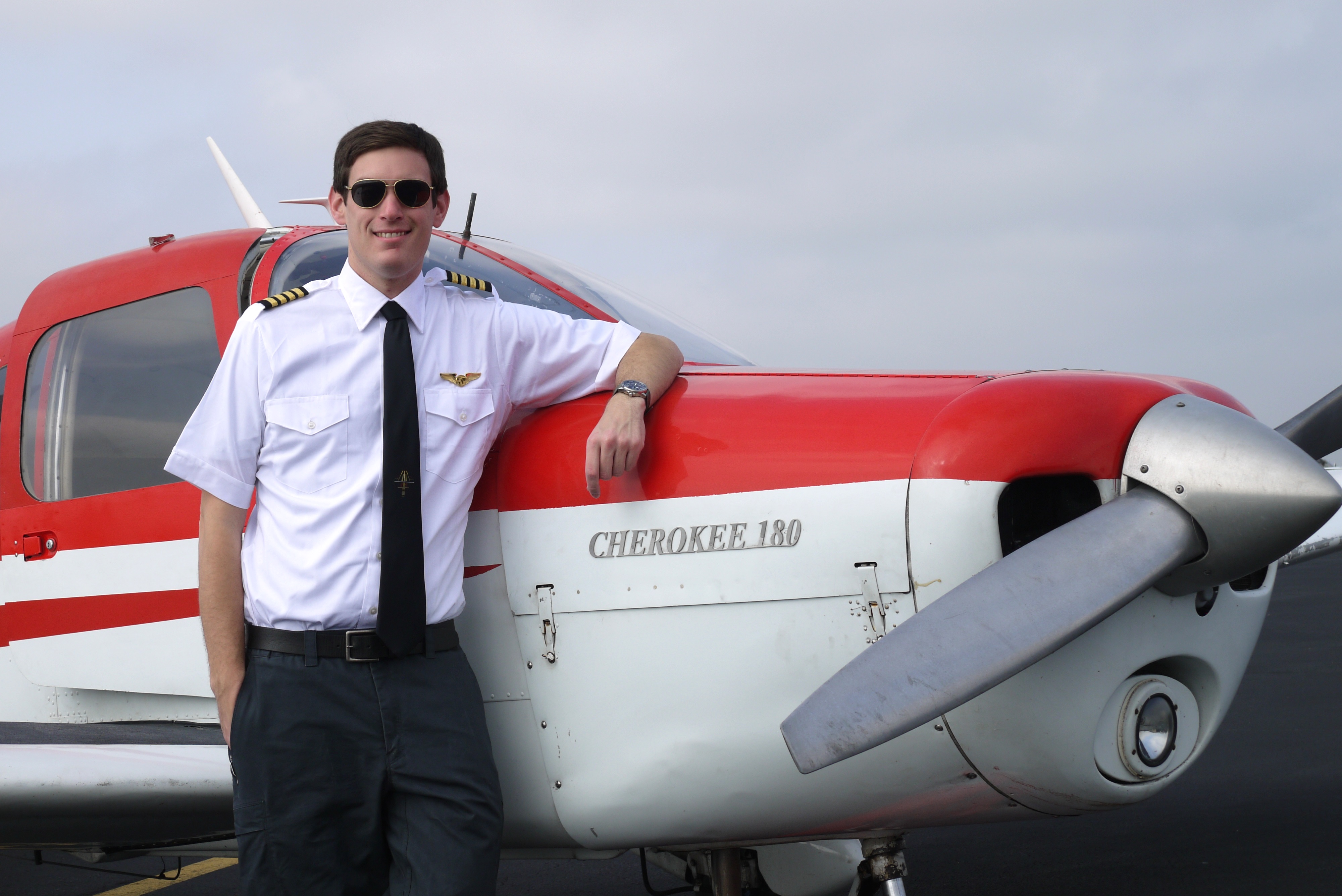 Nick Leghorn (a.k.a. Foghorn) – Testing & Reviews Editor

Nick Leghorn is a former Department of Homeland Security contractor for risk analysis projects currently living in San Antonio, Texas. He was born in New York City and grew up in the area, the product of a family that frowned on guns and gun owners. He shot his first gun in the Boy Scouts and was instantly hooked on shooting sports.
While attending Penn State, Nick started practicing Olympic smallbore rifle with the Penn State Rifle team. After only a few months of practice he was performing well enough to begin competing against other schools with the team. During his senior year he started branching out into different types of competitions, including USPSA handgun shooting (production division), NRA/CMP High Power Rifle (Service Rifle division), and eventually 3-gun (Tactical Optics division).
Nick's main areas of interest in shooting are competition sports, long range accuracy, and scientific  testing. He really enjoys using his knowledge of statistics and analytical abilities to solve questions and do interesting experiments with firearms. To that end he also handloads his own ammunition and is constantly looking for tools and gear to better his score or just simply to test and figure out if it performs as advertised.
In his free time (what's left after writing for TTAG, at least) he also volunteers as an EMT and is a an instrument rated private pilot. He also recently published his first book, Getting Started with Firearms in the United States.
Josh Wayner – Email Editor

Josh Wayner is a 2013 graduate of Grand Valley State University with a bachelors in applied research and minor in anthropology. He currently lives in the great state of Michigan with his lovely young bride.
Josh has seen every angle of the shooting industry firsthand and has run a gun businesses, designed new parts, whole systems, and written on many industry topics. He also competes at every available opportunity and has won thirteen medals at Camp Perry's CMP games, where he gets chewed out for shooting golds while barefoot by older people inexplicably wearing mismatched camo and three-layered sweaters in ninety degree heat. He intends to use his degree in anthropology to determine why they do that.
Besides shooting and dressing nicely, Josh's interests include cooking, hunting, writing, drawing, and being a general nuisance to others. He enjoys talking to people about their perceptions of the gun culture and both learning from and teaching them.
— • —
Tyler Kee – Writer

Tyler Kee is a 2009 graduate of Trinity University in San Antonio where he studied engineering, physics, breakfast tacos, and finance. Once out of college, he spent time back home and in Phoenix, Arizona before settling down with a gorgeous redheaded nurse in Austin, Texas.
He is originally from a small town nestled in the Hill Country of Texas. Born on Texas Independence Day, he considers Texas to be the finest country in the world. It was living the small town life that introduced him to firearms and hunting. His first firearm was a Ruger 10/22 that still sees regular action at the range and the ranch.
Tyler's main interests outside of work are woodworking projects, lawn care, cooking, and the family ranch. He can be found traveling, making the wood chips fly, or cooking for friends on most weekends. Hunting season at the ranch picks up around November and most weekends are spent there until winter is over (approximately 2 months later).
He secretly hopes his wife makes lots of money to support all of his expensive habits.
 — • —
Ralph – Writer
Our resident humorist and smartass, Ralph has only a one name because his parents wouldn't give him theirs. We know only that Ralph was born in The Bronx and first learned about guns at the knee of a kindly old button man for the Bonanno crime family. Ralph showed an aptitude for guns at an early age. By the time he was six, he could recognize every pistol ever made just by hearing it shot outside of his window.
Wanting to escape the hustle and flow of New York City for something more bucolic and tranquil, Ralph enlisted during the Viet Nam War. He demonstrated the spectacular judgment for which he would be known as a lawyer by giving up an academic scholarship and a student deferment in order to learn to count cadence and salute lampposts.
Throughout his military career, Ralph specialized in the critical function sometimes known as "KP." After callously peeling the flesh from millions of potatoes, Ralph
obtained an honorable discharge from the military (on-line) and went to law school, thereby vastly improving both professions.
Ralph has been a shooter for over fifty years and a lawyer for over thirty, so he's been on both sides of the gun. Now retired from both the practice of law and a burgeoning career as a Chippendale, Ralph lives a reclusive life with his two cats, both of whom are learning to shoot despite their lack of opposable thumbs. Ralph has three great passions in his life; one of them is shooting and one of them is not getting shot.
 — • —
Jeremy S. – Writer
Jeremy S. is back in eastern Washington, where he grew up, after 11 years in California — most of that in not-so-gun-friendly San Francisco. Although he has been target shooting since he was a kid, it wasn't until living in the most dangerous neighborhood in San Francisco that he truly began thinking of firearms as critical tools of self defense (and doing some training towards that end) and gun rights as something we all must work to protect. What was taken for granted in rural, conservative eastern Washington was illegal, at risk, or heavily regulated in California. Much to his dismay, Jeremy is now a veritable walking encyclopedia of the bottomless quagmire that is Calfornia gun laws, regulations, and "loopholes," all of which he hopes to forget now that he has moved back to the United States.
Jeremy's enjoying his new-found freedom by shooting in local IPSC-style pistol competitions, sporting clays and other shotgun competitions, but mostly by just spending time out in the woods and lakes of Northern Idaho (N'Idaho, as he calls it) shooting for fun, putting together videos for his fledgling YouTube channel, and writing gun and gear reviews for TTAG. Plus, of course, purchasing items that he never could in Cali: "I'm not sure whether it's funny or depressing that, if I moved back to California now with the 100% completely legal [in WA] contents of my gun safe, I would instantly become a felon a dozen times over."
— • —
Dean Weingarten – Writer
Dean Weingarten was born into the gun culture in northern Wisconsin. His high school even allowed time off for deer season. He started reloading cartridges at age 15 and remembers buying his first pistol, a Colt Woodsman, across state lines without paperwork – for cash – just before the Gun Control Act of 1968 went into effect. And it was all legal. He earned his Bachelor of Science degree in Meteorology at the University of Wisconsin where he was on the pistol team for four years.
Then came a three-year tour in the Army as a young officer, where he had additional duties as a military game warden. Minor jobs working for the Hayward PD and as a Wisconsin conservation warden convinced him to go back to graduate school where he earned an M.S. in mining engineering.
A five year posting to Panama during the Noriega era was followed by working at the Yuma Proving Ground in Arizona to round out a 30 year career in Army Research, Development, Testing and Evaluation (RDT&E). Participating in the legal and cultural debates surrounding the Second Amendment has been a compelling interest for over four decades.
— • —
Johannes Paulsen – Writer
Johannes Pausen is the nom de plume (nom du clavier?) of a Pennsylvania-based author who writes about current events, philosophy, politics, law, training and personal experiences relating to firearms…as well as a few equipment reviews now and then.
When he's not scribbling the truth about guns, Johannes spends his free time with his family and working as an attorney, where his practice involves scripting in SQL and VBA far more than he ever thought it would while in law school.
— • —
Sara Tipton – Writer
Sara was born and raised in Colorado and currently lives in California. She learned to shoot from her father as a child and still enjoys shooting clays with her family every holiday. Policy is important to her as restrictions are many in California and that's a main focus of her writings.
Her favorite gun is her Ruger Mini-14, with after market ATI stock. When she isn't shooting or writing, she enjoys spending time with her family, cooking, cleaning, working out, shopping, and wine tasting — the best thing about California.
— • —
YOUR NAME HERE
The Truth About Guns is always looking for new talent. There's no "party line" on gun issues; we accept editorial/videos from any perspective. Gun reviews are most welcome, on firearms both old and new. All we require: a dedication to telling the truth about guns and great writing. Email thetruthaboutguns@gmail.com.
COPYRIGHT POLICY:
TTAG is a blog. We operate under Fair Use provisions. That said, if you see your copyrighted material show up on this site and you wish it removed click here for instructions on how to get it removed.
CONTACT US:
If you have any comments or concerns about The Truth About Guns, email us at thetruthaboutguns@gmail.com or phone us 401.835-5054.