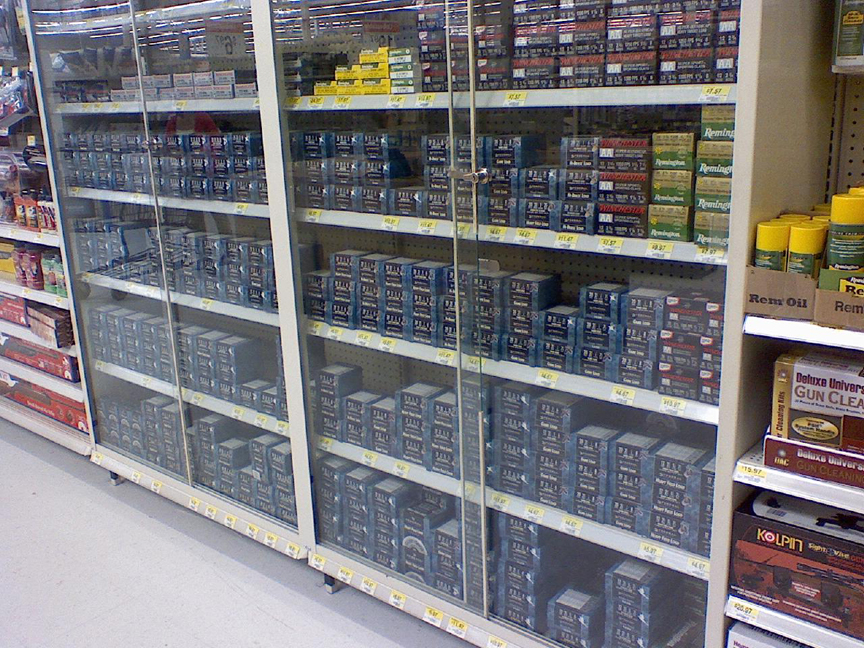 If you read my earlier post on ammo at Walmart, you will be happy to know that the efficient folks at Walmart corporate got back to me, as promised, before the close of business today. (Would that I could say that about everybody I contact in search of facts.) Here is, verbatim, the reply from Walmart's PR person:
Good afternoon,

You contacted us earlier today and your questions were sent to me, since I represent the general merchandise area (sports, hunting, Hardlines) at Walmart.  You asked about our store in Shreveport carrying ammunition and guns, after speaking to an associate.  First, let me thank you for calling us to check facts, as not all bloggers do and that is often how false information and rumors begin.  I'm not sure who you spoke to, but based on your questions will share the status as follows.

Just so you know, this store (which opened in 2007) has never carried guns, but does carry ammunition.  Not all of our stores carry guns and ammunition — we base our inventory and size of the sporting goods department on the areas and customer interests in those areas.   This store will continue to carry ammunition, so I'm not sure if they were perhaps misunderstood your questions about a certain product or maybe it was in reference to a product being discontinued.  I spoke to the manager today and he did confirm they will continue to carry ammunition at this store.

As you likely know, ammunition has been in shorter supply in many areas of the country over the last couple of months, as demand has increased faster than suppliers are able to send us product.  We have been working on this situation with our suppliers, and are hoping that we will resolve supply issues this year.

Thanks for contacting us, and please call again if you have more questions.

Melissa
Senior Manager PR & Brand Reputation
So, that's that. Walmart is NOT banning ammo. Now I just wish the country-wide ammo shortage would ease so I could find some .38 special practice loads…
A couple of observations…
Walmart is a very well run operation. To get an answer this detailed, this quickly, is the exception. not the rule.
Despite what you may or may not have heard from the mainstream media, Walmart is NOT the Evil Empire of Merchandising.
Competition is good – and an essential part of capitalism.
I'm happy to report that Walmart is on the side of the angels here – and is doing what they can (buying in bulk) to keep prices down – for everyone.