Jim Supica, NRA Museums Director writes [via ammoland.com]: Few of us set out to be gun collectors. We usually start with a gun. For those fortunate enough to have grown up in a rural area or in a shooting or hunting family, it was often a .22 rifle or a shotgun, which may have been a treasured childhood possession and perhaps the first totem of adult privileges and responsibilities.
After that, for most it's sort of like the old "betcha can't eat just one" potato chip commercial. If one was good, two are better. You need a backup gun, a practice gun, a hunting piece or a spare or different caliber. One thing leads to another, and the next thing you know, you're shopping for a gun safe.
There are still a few boorish gun collecting snobs out there who will sniff that a general grouping of guns acquired simply because the owner enjoys them is an "accumulation" rather than a "collection." Such a view is regrettable and short-sighted. I'd say that if you own one more gun than you actually need, you're a collector. Welcome!
There are different approaches to gun collecting. Some are building a shooting battery. These folks enjoy owning guns that fill different shooting niches for perceived or anticipated uses. Of course they need a .458 bolt action, because someday they might actually hunt in Africa or Alaska. Some day.
These history buff collectors will often be interested in a type of usage, perhaps military weapons, classic sporting arms or competition guns.
Many collectors choose to collect a particular type or make or model of gun. For a long time, standard advice to beginning collectors was to specialize. This is still not necessarily bad advice. The entire world of firearms is a broad and varied one, and some may flounder a bit if they plunge into it without a specific focus. The specialized collector who concentrates his efforts will be able to develop a level of expertise that will allow him to make smart purchases with an understanding of the market value of the items in his specialty, and will become adept at finding bargains in the form of scarce variations within his field that others may overlook.
In addition, much of the research in arms collecting is done by specialized collectors who add another building block to our collective knowledge by their efforts.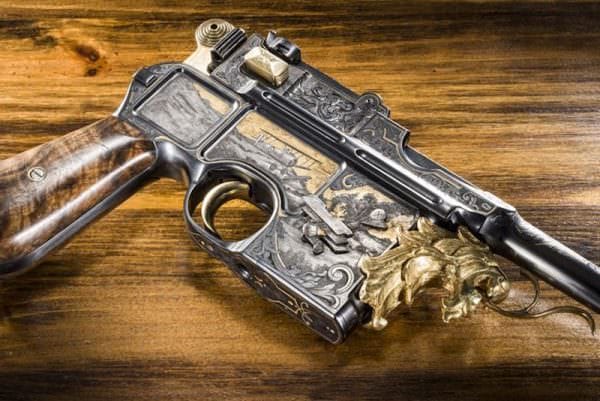 It also seems that a general collection is easier to eventually sell at a better price than a specialized grouping that has appeal only to a limited part of the potential gun-buying market. An extensive highly specialized collection has the potential to flood the market and depress prices within that field if it is liquidated at one time.
However you plan to build your collection, it all begins with one. Whether you're a determined and invested collector, or an unintentional one, we're happy to have you in the culture.
Not ready to start your own collection but want to enjoy ours? Visit NRA Museums online at www.nramuseum.com to view online galleries, or plan a trip to visit the NRA Museum nearest you.
Copyright, Jim Supica – used by permission. Opinions are those of the author and not necessarily those of NRA or the National Firearms Museum. Originally published in Standard Catalog of Firearms.
TOMMY GUN / THOMPSON SUBMACHINE GUN