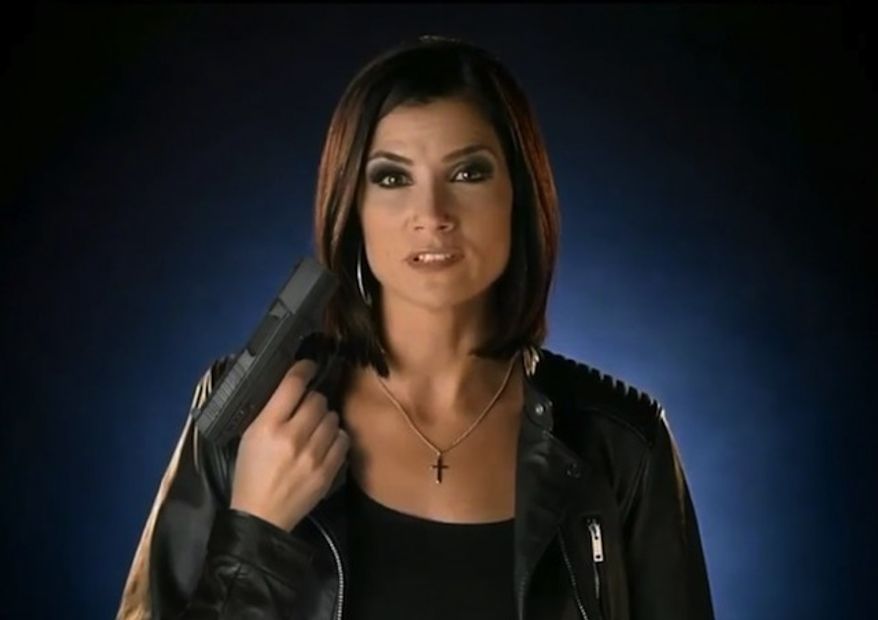 This one goes into the "dumbass thug picked the wrong target" file. Second Amendment advocate and NRA spokesperson Dana Loesch had an incident with an online troll who began making threatening phone calls, the Washington Times reports.
The troll, who goes by the user name "DaynuhEatinLash" on Twitter, told Ms. Loesch that "u will be assaulted by me" on June 23. He subsequently followed up with other harassing messages, asking Ms. Loesch if she would shoot him if he assualted her, "[c]ause I plan to." The harassment then extended into threatening phone calls when she addressed the situation with authorities on July 11.
"Be aware — the guy on Twitter just called me and threatened to come to my house. I'm calling the police," she tweeted. "I recorded the call of the man who called me and threatened to hurt me. On the phone with the police now. 'You're going to learn your lesson,' he threatened."

The individual then called while law enforcement personnel were inside Mrs. Loesch's home.
Although I may occasionally disagree with her, I like her because she walks her talk. In addition to being a political advocate for the right to keep and bear arms, she trains hard on armed and even unarmed self-defense. Anyone who takes their personal self defense seriously enough to keep up the training over a course of years is a force to be reckoned with, and is far from the definition of 'soft target'.
At this time, the suspect is still at large, but if he's foolish enough to try something, I would like to respectfully say that my money is on Ms. Loesch.