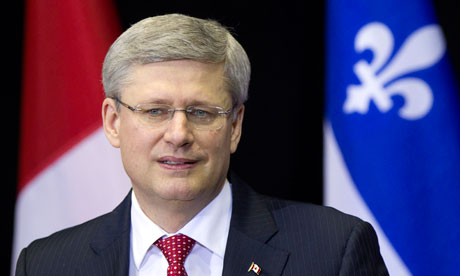 Shooters up North celebrated a rare gun-rights victory in April, when the Canadian federal government finally euthanized its expensive and useless 'Long Gun Registry.' The celebrations were short, however. Eager to appease suburban voters and swinging liberals, Ottawa promptly moved to ban 'body armour.' Then PM Stephen Harper's 'Conservative' party has quietly announced that all Canadian gun owners will have to start paying a $60 fee to renew their firearm licenses every five years. It gets better: owners of handguns and other 'restricted' firearms (ooh, that sounds evil, doesn't it?) have to fork over $80 . . .
These fees have actually been on the books for years, but the Conservative government has waived them since 2006. In hindsight, those waivers seem to have been a nakedly cynical gesture to shore up support among rural Tory voters while the party worked to repeal the Long Gun Registry. Now that the registry is gone, the Tory party considers its promise fulfilled. So now it's time to throw gun owners under the bus in order to avoid appearing too 'gun-friendly' to suburban swing voters.
As bad as our ATF and Justice Department are, our northern neighbor reminds us that things could be so much worse.